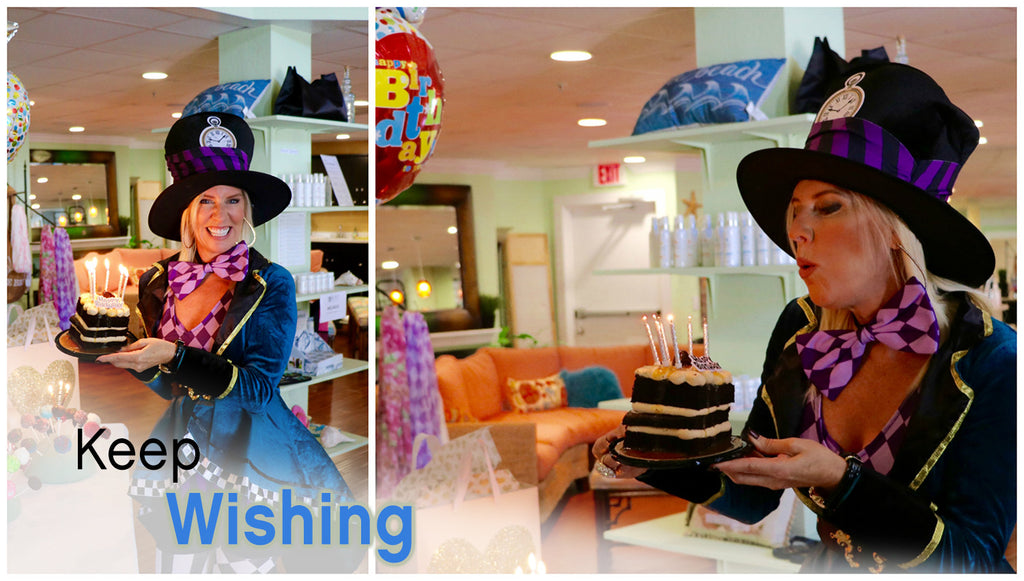 Do you still make wishes? 
I hope so, I do and I want to remind you that you are never too old to wish upon star or make a wish when you blow out a candle or even a dandelion.  Making wishes is extremely important to having hope and believing that anything is possible.  Some rules apply in terms of having them come true and the number one rule is that you have to believe that your wish is possible and that you will see it happen!  I have always wished on the first star that I see by saying "star light star bright, first star I see tonight, I wish I may, I wish I might, have the wish I wish tonight".  My girls love to wish upon stars and I hope they always will.  
Personally and professionally we have always supported the Make a Wish Foundation because their mission is to grant wishes to children with life threatening medical conditions to enrich the human experience with hope, strength and joy.  There is nothing greater than to see a child experience something that they have wished for, come true.
Remember what Jiminy Cricket said in Pinocchio;
"When you wish upon a star, makes no difference who you are.  Anything your heart desires will come to you.  If your heart is in your dreams, no request is too extreme.  When you wish upon a star as dreamers do."
I encourage you at this beautiful beginning to your year to take the time to make more wishes upon stars, candles, dandelions or even while in your quiet time.  Make sure that when you do, you believe with all your heart that your dreams will come true!  I promise it will help you have an even brighter outlook on all things that are coming your way!
My affirmation for you this week is;
"I will cherish the opportunities to make wishes and know that my dreams will come true"
Have a beautiful week!