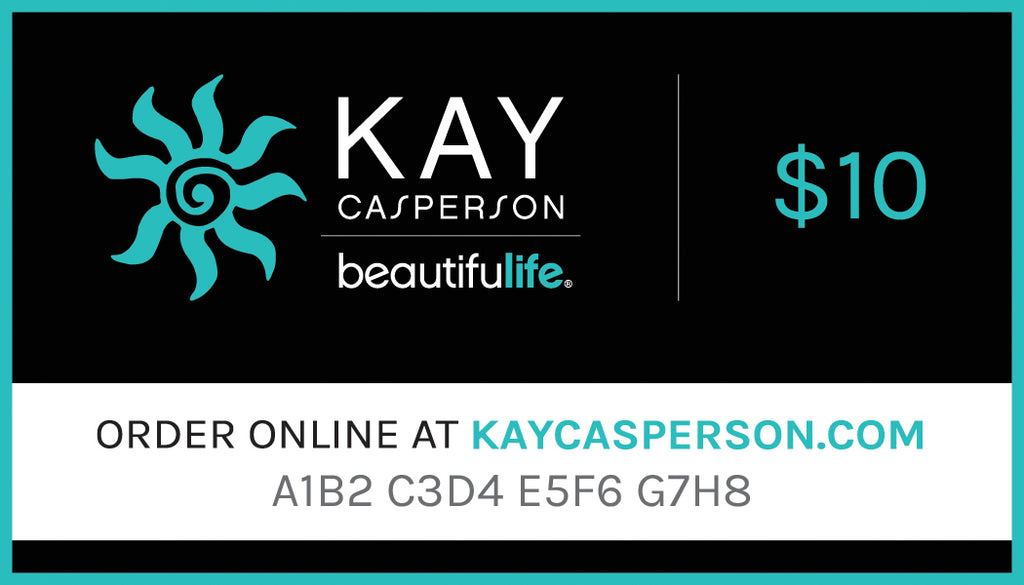 Not sure which products to purchase for your friends and family? Let them choose with a BeautifuLife Gift Card from KayCasperson.com!
When your purchase is complete, your gift cards will be delivered by email with info on how to redeem them at checkout. (no additional processing fees)
*DISCLAIMER: Gift certificates purchased online will ONLY be valid for online purchases. If you are interested in purchasing a gift certificate redeemable for a spa or salon service at any of our locations, please give us a call at 239-579-1470 and we will happily deliver it to you by mail or email.