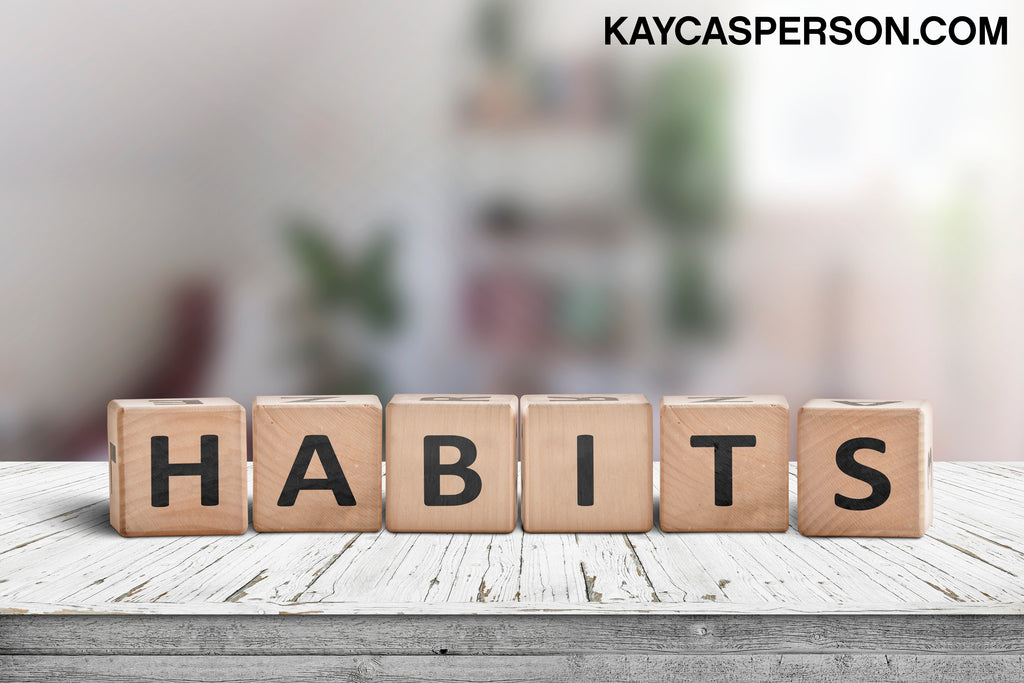 The interesting thing to understand about habits is that they are not so easy to create and also hard to break.  Have you heard of the 21/90 rule that says that it usually takes at least 21 days in a row of doing something or not doing something to either make or break a habit?  It also claims that when you are successful at that, you will need to continue for another 90 days on the same path to secure the pattern.
It sounds easy enough, I know, but in reality, it is not so easy.  You see, the habits we need to break are usually ones that we have enjoyed for a very long time, whether it be the food and drinks we indulge in or the routines we experience daily.  Likewise, habits that we want to create and been dreaming about have been pushed aside for quite some time now. 
I believe that if we can master the art of making and breaking the habits in our lives that either keep us growing in the right direction or hold us back from where we want to be, we can be that much closer to having the beautifulife that we deserve and have worked so hard to have.
Here are my suggestions for making it happen;
Make a list of a few things you want to change - start with the important ones first.

Recognize the cause of the habit - is it fear, anxiety, or boredom?

Start small by tackling one thing at a time - don't overwhelm yourself, take small steps.

Change your routine or your environment - this will make a significant impact on the goal.

Reward yourself along the way with positive affirmations - stay encouraged to the end.

Replace a habit with something new - you will need to fill the void.

Surround yourself with people that want you to be better - the best cheerleaders.
Everyone is different, and some people can create or break habits in their lives in a matter of just a few days.  Others need more time to create a routine and to stick with it. No matter how much time it takes, I encourage you to choose the first steps in moving towards breaking free from the feelings of not being able to control something or to not being able to make something happen for yourself that you have wanted to do for so long.  
We all have the power within us to move into a new direction if we look within, speak the words to encourage ourselves, and believe that it can happen.
My affirmation for you this week is;
"I am focusing on the things that I will add or delete from my routine to move into my best and most beautifulife"