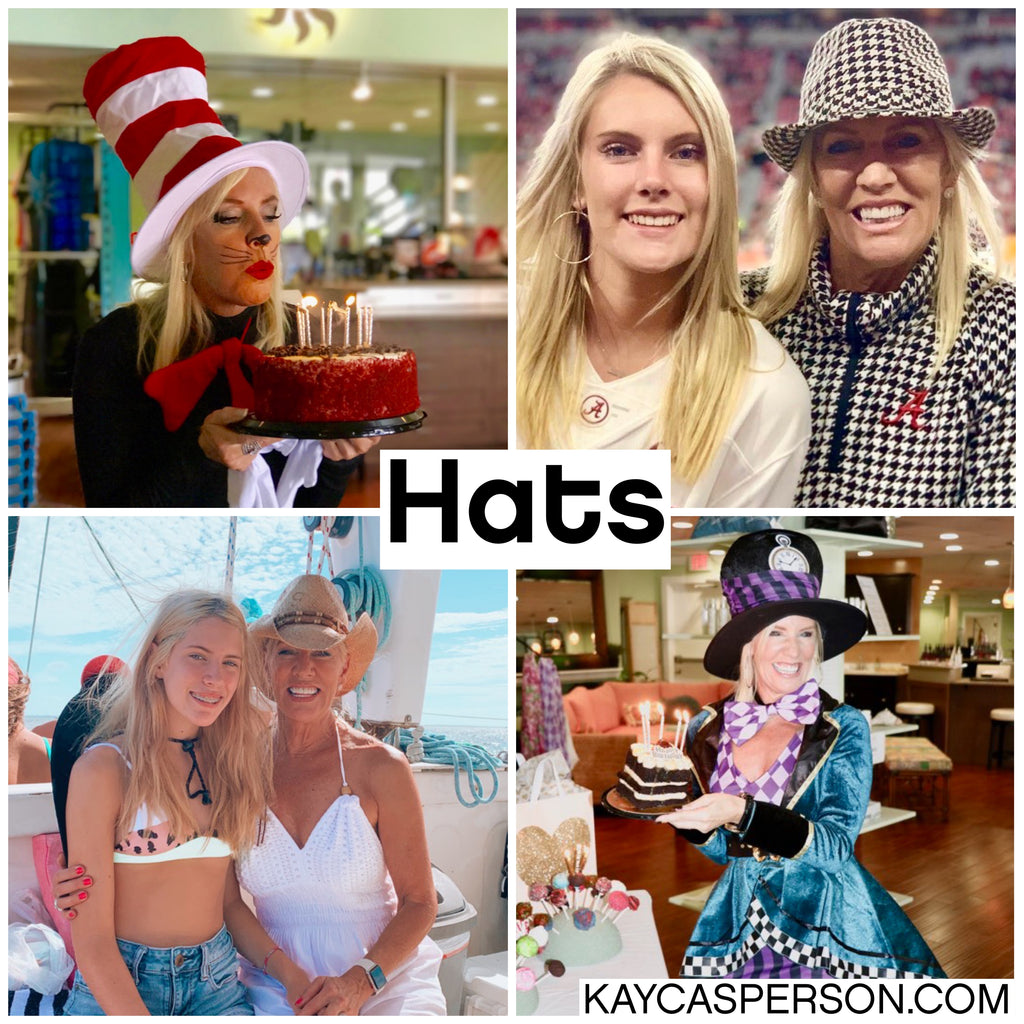 This time of year reminds me of the many hats we all wear throughout our lifetime.   My birthday is on Halloween, and it has been so much fun to dress up each year as something different, and many of my costumes require some kind of hat.  From a witch hat to the Mad Hatter to the Cat in the Hat, and everything in between. 
Interestingly, just putting on a particular hat will make you not only look but feel like a different person.  I have always been a hat lover, and over the years, I collected various types of hats.  When my grandmother passed several years ago, I asked for her hats, and I still have those today.  When I want to be relaxed, I wear a cowboy hat, a baseball hat when I feel sporty, or a fedora when I am feeling fashionable.  
The idea of wearing many hats is also related to the various roles we assume in our lives.  I can only speak for myself, but as a woman who juggles multiple hats throughout a day, it would take a fantastic hat maker to keep up with what is needed.  
From cook to house organizer, to event planner.  Then, off to the business builder, inspirational leader, and visionary.  And, in between keeping all things, people and animals all rolling in the right direction.  Most importantly, trying to fit in the self-care that is necessary to be able to continue wearing all the hats!
Yes, we all have our share of hats that we put on throughout our days, our weeks, and our lives.  
Hats have always been and will always be important to me because they represent everything we are, and we want to be.  So, pull out your hats and put your best foot forward in the roles you want to play in life.  Don't be afraid to show the world your best and most beautiful hats today and every day.  
My affirmation for you this week is;
"I will cherish the many hats I wear throughout my life because they define who I am, who I was, and who I want to be."