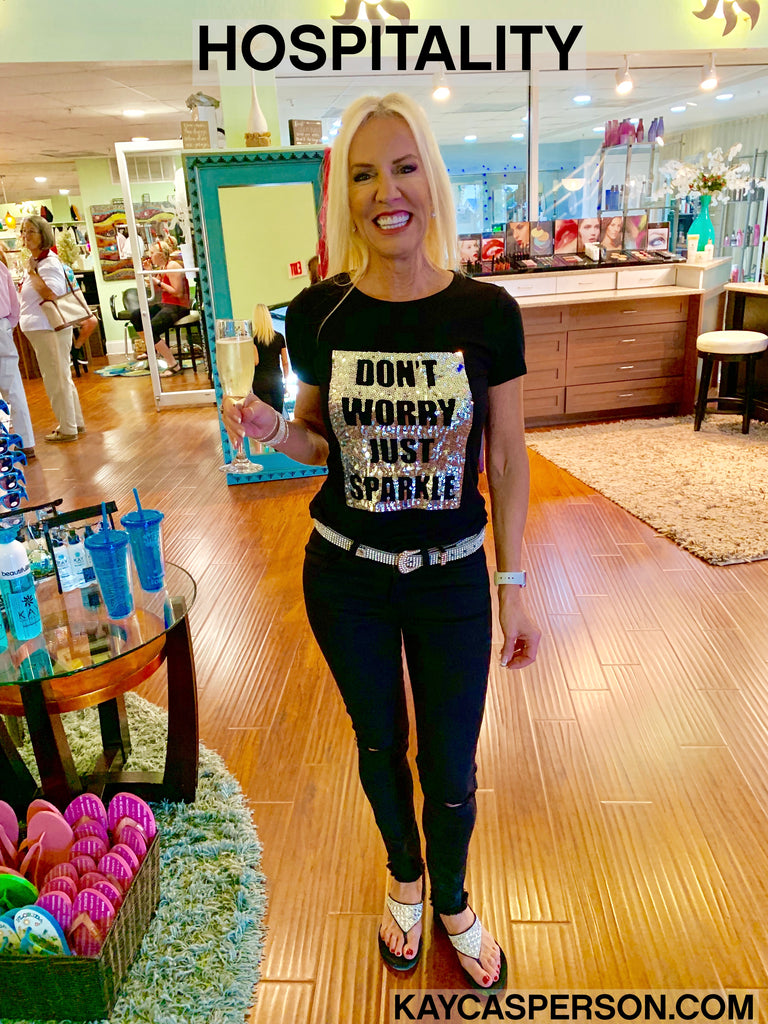 Sanibel and Captiva Islands are two of the most sought after vacation spots for many people from all over the world.  There are so many reasons that people are attracted to our beautiful Islands.  From the beaches, the shelling, the weather, the family time, and the fantastic hospitality that everyone receives from the moment they arrive.
One definition of the word hospitality is the friendly and generous reception and entertainment of guests, visitors, or strangers.  I know for sure that many of our establishments are experts in catering to locals and visitors every day of the year.  They understand how important it is to treat each guest with impeccable service and appreciate the opportunity to do just that. 
I know how important it is in my business to help people understand the message of living a balanced and beautifulife every day.  We are blessed with the opportunity to reach out to individuals who live close by and travelers coming in to enjoy the beautiful surroundings that are exclusive to our Islands.  We take that very seriously by extending a warm welcome and the utmost respect and professionalism to each and every guest.
One of my favorite things has always been entertaining people and making individuals feel comfortable and relaxed.  I love to entertain in my home, and I have brought this comfortable, welcome feeling into my Spas, Salons, and Boutique locations.  
The hospitality industry has suffered a bit lately because of what we have just gone through.  Still, I do know in my heart that the industry is strong and resilient.  People are also resilient and want to keep traveling and exploring.  We see a strong sense of individuals and families that want to get out and enjoy the quality time together, the great outdoors, and everything that the Islands offer in terms of nature and rejuvenation.  
I hope you take the time to continue to appreciate and support the businesses that bring hospitality to you, your family, and your community every day.
My affirmation for you this week is;
"I will make a special effort to appreciate and support the businesses that work hard to help visitors and locals enjoy their beautifulife every day."