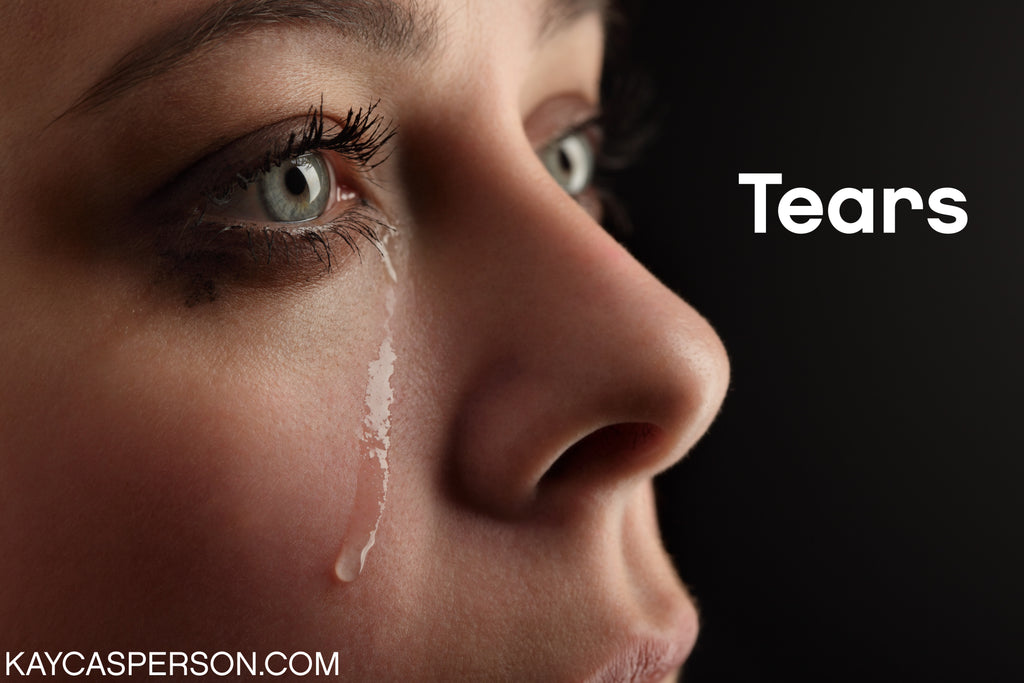 I was recently reminded of how essential it is for us to cry now and then. A dear friend of mine had been dealing with personal things and, unfortunately, kept things inside for quite some time.  Instead of talking them out with friends or family, she instead held her emotions together herself.  She thought she could handle it all independently. 
One of the things I used to teach individuals when I did some public speaking years ago was to ask for help when you know you can't do it all on your own.  This is a crucial lesson for us because so often, we think we are invincible.  No matter how strong we are as individuals, we all need help to manage certain things. 
Expressing our emotions through tears and crying is extremely important to let things out and clear our minds. Tears don't necessarily mean that you are sad or hurt.  Tears can also come from being happy, proud, relieved, caring, and connected.  It actually shows a side of sensitivity that is essential in having your best and most beautifulife. 
When I was a young girl, I remember that I never wanted anyone to see me cry.  I was the person that always lent a listening ear, a shoulder to cry on, and tried to inspire people even back then.  So, I would find a place where no one could see me, and I would shed some tears to clear my mind and unload some emotions.  I also recall how relieved I felt when I did.  I regained my strength and stamina to keep being that person that people would lean on. 
There are health benefits to shedding tears that might surprise you.  
Tears may help to flush stress hormones and other toxins from your body.

Tears may help to give you a calming and soothing sense of relief.

Tears can release endorphins which are feel-good chemicals that may ease both emotional and physical pain.

Tears can restore emotional balance and lift your spirits.
So, grab a tissue and find a quiet place somewhere, whether in your home, car, porch, beach, woods, or backyard.  Shed some tears to clear your head, lift your spirits, and soothe your soul.
My affirmation for you this week is;
"I will allow myself the time and a place to cry now and then to stay healthy in my mind, body, and spirit."