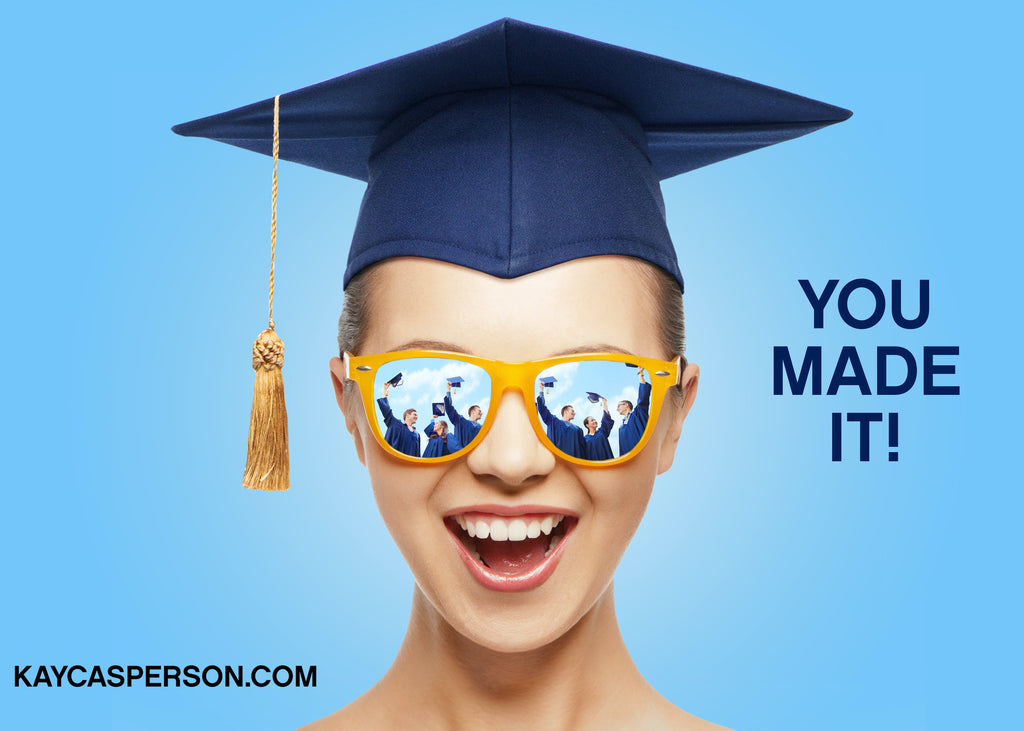 A big congratulations goes out to all the amazing accomplishments that many have made this past few weeks.  Throughout the craziness of everything going on around us it amazes me how so many have been quietly continuing their journey to reach their dreams and accomplish their goals. Many have overcome obstacles with success and they should all be celebrated.   
We celebrate the College Graduates who have worked so hard to complete their education, reach the finish line and move on to create their own beautifulife they have been dreaming of.
We celebrate the High School Graduates who are now making their final decisions as to what comes next for them and what goals are tugging at their heartstrings.
We celebrate the Middle School Graduates who are now moving on to an exciting time of new friends, new experiences and new adventures.
We celebrate the teachers and the parents who have helped all students venture through this incredible time of distance learning, digital instruction and virtual celebrations, all while remaining positive and motivating.  
Yes, this is indeed a time to celebrate so many people who would normally be gathering together, giving hugs, high fives and shaking hands.  But instead through creativity and a deep understanding that all people have a need and a desire to be recognized for their achievements, everyone found a way to do just that.   From the virtual graduation ceremonies, virtual graduation parties, drive by parades and even cap and gown deliveries with cut outs of the Grads, people somehow came together to make it special and a lifelong memory. 
So today, let's give a big shout out to all the graduates and may they move forward with a beautiful spirit of excitement and anticipation for what the next chapter in their life will look like.  And, may you all hold tight to your memories of achievements as you continue to live your best and most beautifulife today and everyday.
My Affirmation for you this week is;
"I am celebrating the achievements of individuals who have reached the finish line with success while holding tight to the memories of my own"