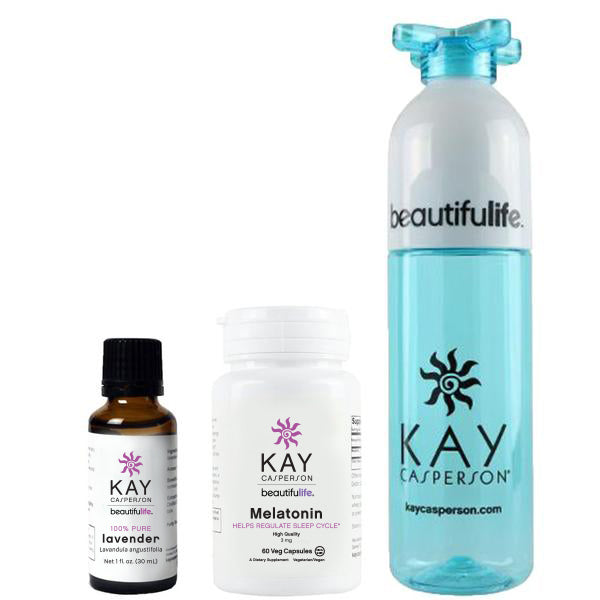 Melatonin helps to mediate your sleep patterns and wake cycles, and can be found in very small amounts in certain foods. It can be utilized as a sleep aid for those experiencing sleep deprivation, SAD (Seasonal Affective Disorder) and may even reduce headaches in certain cases.
The beautifully light, clean, floral aroma of our Lavender Essential Oil provides so many benefits when used in your home! Lavender has been found to:
helps to treat stress, anxiety and depression
improve sleep/treat insomnia
relieve headaches/migraines
improve mood
Odor remover
Provide calming environment
Combine the two and you have the perfect rest and relaxation kit!