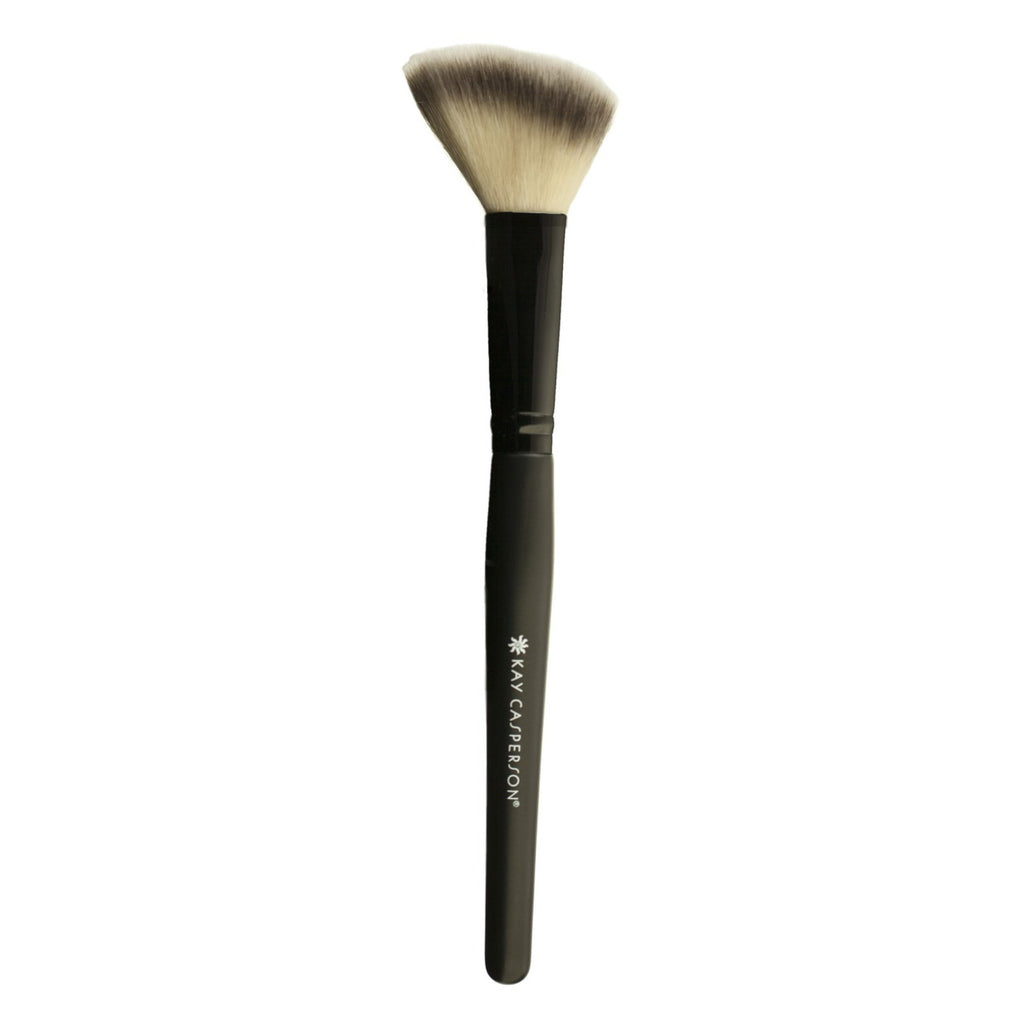 The tapered shape of this angled Blush Brush gives you added control and precision when applying
mineral blushes
 and face powders, and is ideal for blending, contouring, and highlighting.
---
Kay's handcrafted Signature Brushes are of the highest quality and are the safest, most effective way of applying, blending and layering Kay's fabulous foundations, powders and shadows.
Comparable in quality to major make-up manufacturers, Kay's Signature Brushes are made from only synthetic fibers as opposed to animal hair, and are more effective for blending and creating soft, layered looks with all your favorite cosmetics.
Kay's Signature Brushes are less likely to become damaged by makeup and brush cleaners and they're easier to keep clean because they don't absorb pigments from the makeup.
Most importantly, synthetic fibers are ideal for people who are sensitive or allergic to animal hair, as well as vegans and people who only use cruelty-free or non-animal products.
Because Kay's Signature Makeup Brushes are made from synthetic fibers, they're less likely to hold onto pigments and are extremely easy to clean, sanitize and dry.
We recommend using Kay's versatile, concentrated gel cleanser, which is capable of thoroughly and effectively cleansing and sanitizing, all while staying gentle on both synthetic and delicate animal hair fibers.