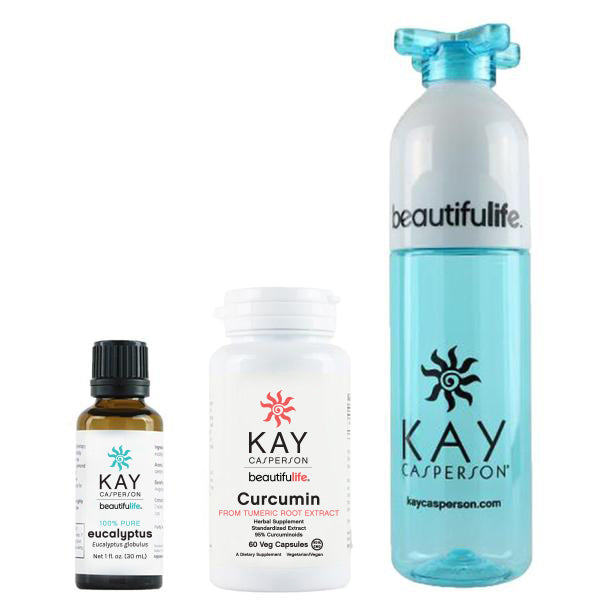 Curcumin has been found to be a natural anti-inflammatory compound that may also help with discomfort from joint pain. It may also lower your risk of heart disease by strengthening the lining of blood vessels.
Other uses of Curcumin have been applied for helping to prevent or treat arthritis, multiple cancers and other chronic diseases.  
Benefits of using Eucalyptus oil in your diffuser includes but is not limited to:
anti-inflammatory benefits
respiratory aid for asthma, bronchitis, pneumonia and more 
sinus and allergy relief
decongestion for flu-like symptoms/sickness 
odor remover
Combine the two and you have the perfect kit for relieving pain and discomfort!