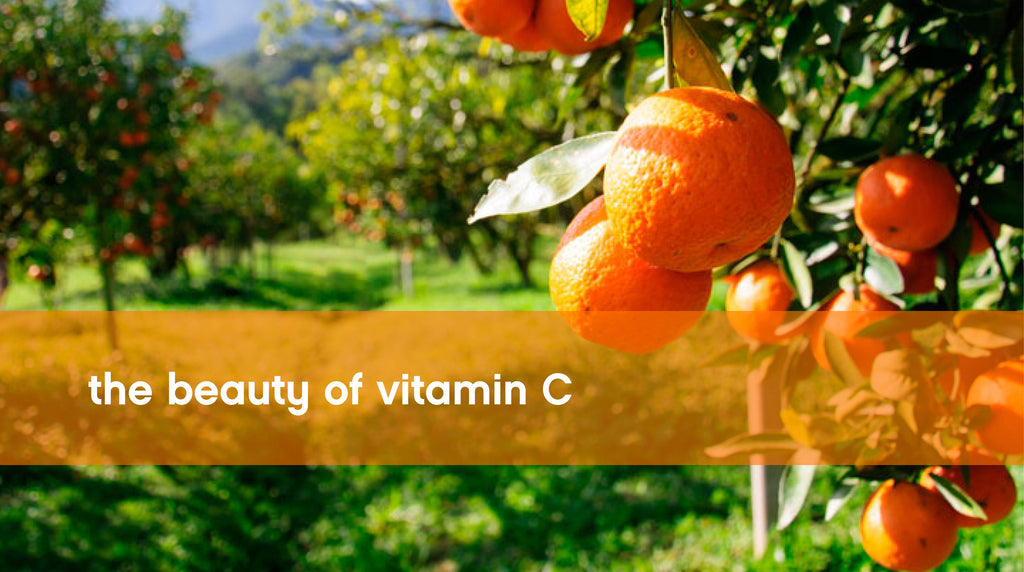 Many people ask us what Vitamin C really does for your skin, so our beautiful Regional Director, Heather, decided to share some fast facts on this powerfully beneficial antioxidant vitamin! 
Vitamin C is not only good for your immune system when taken orally, but it is a powerhouse antioxidant for your skin when used topically. Vitamin C's role in collagen synthesis makes it a vital key for not only a more youthful appearance but also the overall health of your skin.
This potent antioxidant helps to shield skin from the harmful effects of free radicals (sun damage and pollution to name a few) that cause premature aging. Many studies have been done on the benefits of adding Vitamin C to your daily skin care routine and all of them have shown age defying results in the following ways.
Increasing the firmness of your skin by aiding in collagen production
Calming redness and irritation
Reducing the appearance of brown spots (sun spots and age spots) that are caused from the sun
Helping to fade the appearance of dark spots or red spots that follow a pesky breakout
Increasing the effectiveness of your sunscreens and boosts your skins defense against UV exposure
(Dermatological Surgery, 2008 & Journal of the American Academy of Dermatology, 2012 & The Journal of Clinical and Aesthetic Dermatology, 2010)
Kay's Glow Serum not only provides the powerful benefits of Vitamin C, but also Vitamins A, D, and B5. Read more about this nourishing, skin-brightening serum by clicking here!