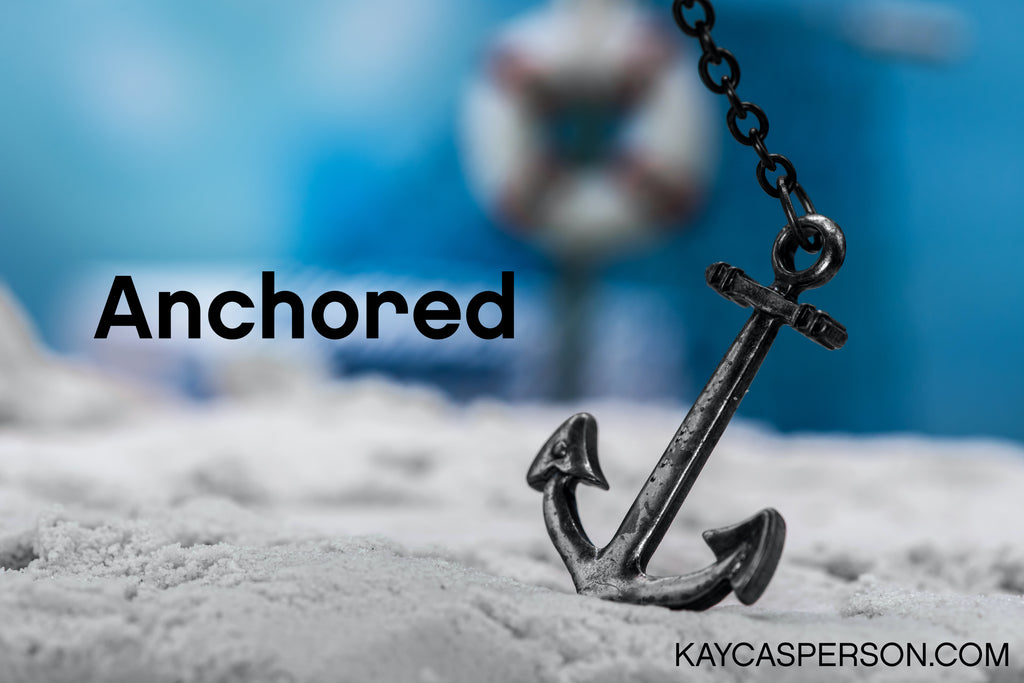 Boating is a big deal for many here in Florida.  Our Islands are the perfect place for boating since you can access the water from the gulf, bay, and canals.  Anyone familiar with boating knows a thing or two about an anchor.   An anchor is to keep a vessel in place when out on the waters.  This anchor would secure the boat in turbulent waters and keep it from drifting away on a calm day.  
I happen to believe that it is essential for us to have an anchor for our own lives.  What happens when chaos hits your life?  How do you hold on during the high tides and the low tides?  Remember that storms can be predicted at times but can also come unexpectedly.  The waves of life can be big or small, but we can withstand them all if we anchor ourselves correctly.  
What is your anchor?  Is it hope that everything will be good again?  Is it faith that things are working out as they should?  Is it love for someone so deep that it keeps you thriving?  Be anchored in knowing that regardless of whether things are calm or a storm arises, you have the hope, faith, and love to get you through, that all will be well again, and this too shall pass.   
Life will always have waves that can rock your boat.  Some will be little, and some may be big.  There is rarely a day where the waters are calm like glass.  Growing up in Minnesota, I used to waterski at our lake home in the summers.  I even still dabbled in it when we had our vacation home there a few years back.  It would be rare and exciting to wake up and see the lake like glass.  If it were, I would instantly jump in my boat to go out for a ski before anyone was on the lake to make a ripple. 
Today I want to encourage you to cherish the calm, embrace the waves, and stay anchored during the storms of life.  Make it a point to surround yourself with hope, faith, and love as your anchor.  If you do, you will not have to worry about drifting away into the turbulent waters that life might occasionally blow your way.  
My affirmation for you this week is:
"I am anchored in hope, faith, and love and will continue to stand strong through the calm times as well as the  storms."