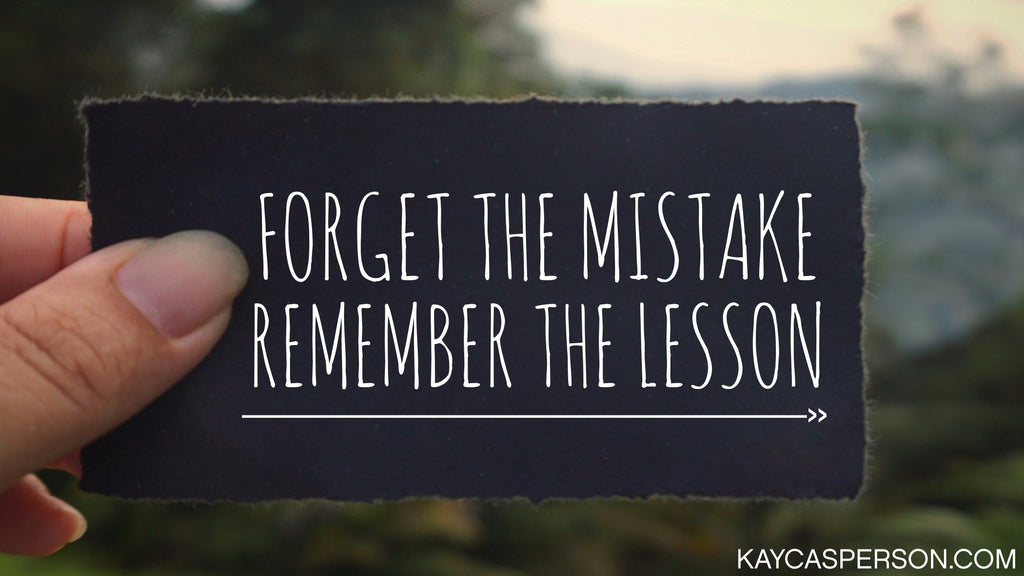 My youngest daughter, who is now 14, recently went to a gathering with her friends at an indoor trampoline park.  Unfortunately, she bounced wrong, fell, and landed on her ankle, which is now fractured, and her leg is in a cast.  The worst part about all of that is that this is now her Spring break.  Also, her Cheerleading tryouts for high school next year are at the end of this month.  She is bummed about it but knows this too shall pass, and it is what it is.  Her takeaway lesson from this is that she probably should not have been doing what they call the trampoline park's wipeout section.  This park area is most likely where you can, as they say, "wipeout" and land wrong, especially right before cheer tryouts and spring break when all her friends want to be at the beach.  
As her Mom, I, of course, reminded her about making good decisions, good choices, and understanding the consequences when you don't.  Life lessons are something we learn over our lifetime; in fact, we never stop learning them.  There will always be something thrown our way now, and then that requires us to choose wisely and live with the outcome.  
From our own health and wellbeing to the care and decisions we make for our loved ones.  From the actions we take when a crisis hits to where and how we choose to live our lives.  From who we choose to love to who we choose to keep as acquaintances.  All of these things and many more are choices we make all the time, and they are not always easy ones to make.
With everything we do and go through in our lives, there is a lesson to be learned.  It may not be apparent right away as to what that lesson is, but I assure you that there is one.  
We all just went through an incredibly unpredicted experience this past year.  It was a crazy year for sure between the pandemic and politics.  I hope my children don't ever have to go through this kind of year again in their lifetimes.  But, if they do, they will be just fine as we have done our best to prepare them for the future.  The lessons we can take away from the past year  are most likely too many to list here.  They range from staying healthy and fit to trusting your heart and focusing on the truth. 
Yes, life's lessons are essential as they keep us moving forward to our best and most beautifulife.  I encourage you to find the lesson in everything that you have gone through, past and present.  Know that all of these things can and will push you to a new level of gratitude, humility, forgiveness, strength, and wisdom.
My affirmation for you this week is:
"I am opening my heart to my life lessons and know that I am a better human because of them."