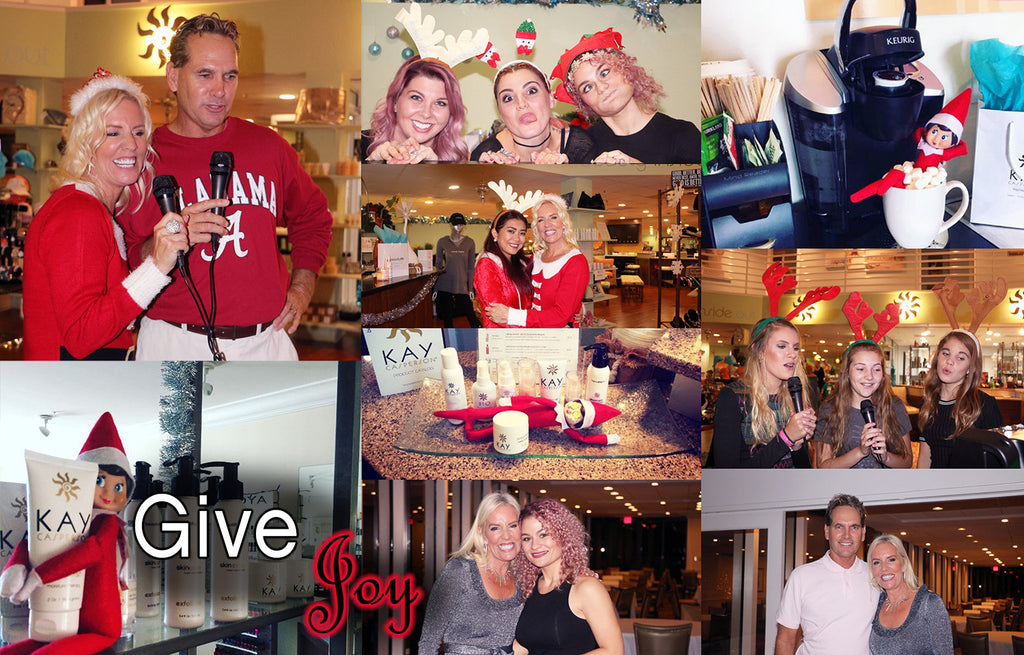 At this time of the season we have all been busy with Holiday fun, festivities, parties, gift exchanges and celebrations.  What have you been doing to celebrate this year so far?  I bet there has been a time or two that you have been able to bring cheer to someone and to make them smile.  I am always reminding my daughters that the most important thing that we can do over the Holidays is to bring joy to others.  Gift exchanges and secret Santa's are so popular amongst employees and students and sometimes it is hard to know just what to give.  If we realize that it is not about the gift itself but about the joy it brings to the person getting something to open, regardless of what it is - the joy in their faces and hearts will light up and so will yours!  Remember... the Grinch even learned this lesson...
It came without ribbons, it came without tags, it came without packages, boxes or bags.  Maybe Christmas - he thought, doesn't come from a store.  Maybe Christmas, perhaps, means a little bit more.
Our Company does some fun celebrations over the Holidays including our annual Luminary Festivals for both Sanibel and Captiva Islands - each on a separate night.  The streets are lined with bags lit with candles and there are bands and people making a joyful noise all over the Islands.  It is such a great way to kick off the Holiday season, we hold our annual Carol Karaoke at our Captiva Spa and we have hundreds of people stopping by for food and drinks with the opportunity to sing and get beauty bucks to spend at the Spa.  It is so much fun to see all ages enjoying making a joyful noise and bringing joy to others!  We also take time to celebrate with our staff and love to have our annual gift exchange as well as to just spend time together having fun and celebrating the end of a beautiful year together.  Our Elves on the shelves are also a big hit in our home and all the locations!
I hope your celebrations have been fun and festive and my wish for you is that you keep love, peace and joy in your heart all year long and that you remember to give the most important gift of all to those around you - the gift of Joy!  
This is your affirmation for the week;
I am at peace and choose to give joy to others this season
and all through the year