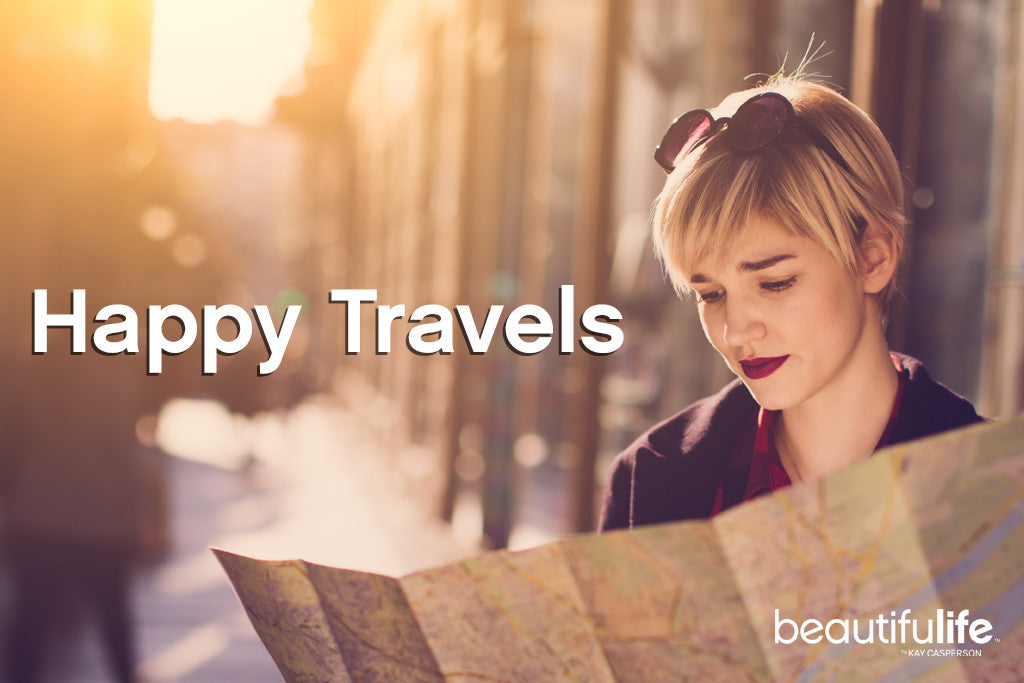 What is your next adventure?  Summer is one of the best times to travel and there are so many great places to explore. Whether you are traveling to a nearby place in your car or flying to a new or familiar destination, there are ways to make your travels happy and stress free.
After many years of traveling as a single person and now with kids and family, I have learned some helpful tips to making things a bit easier.  After all, travel should be exciting and fun, but when there is confusion and stress involved whether from being unprepared or lacking information, things can become chaotic very quickly. 
Here is a list of some of my best advice; 
pack lightly

- try to bring items that are wrinkle free and that you can mix and match so you don't have to bring a large bag.  If you stay in the same color tones this is much easier to do.

roll your items

- start with shoes at the bottom of the bag and then roll your items so you can fit them better -  you will be surprised at the amount of room you have and you can leave a bit of room for new purchases.

utilize technology

- check out google maps when driving and also google the best places to visit while in a certain area - I am amazed how easy traveling is now with the use of our cell phones and navigation as well as all the great sites to search for top things to do.

check your points

- you may have accumulated points that can be redeemed from credit card purchases or previous hotel stays and flights so check to see what can be redeemed at the time of booking.

request special rates

- there are many discount opportunities for hotels and car rentals like AAA, AARP, American Express Platinum, Florida Resident depending on where you live.

ask for upgrades

- always check to see if an upgrade is available when checking into a flight, renting a car or checking into a hotel.  Remember, most airlines, car rental agencies and hotels want full occupancy and will give upgrades at the last minute.  Some upgrades might cost a bit more, but you may be surprised at what you get when you ask.

pack necessities -

whether you are traveling by car or by flight, make sure you have your own of everything.  This includes, earphones, wifi if necessary, snacks, electronics, blankets,  and a neck pillow.  If you rely on the airlines for these things you may be disappointed.

keep health and wellness items handy

- I am a big believer in essential oils and vitamins and manufacture a travel diffuser as well as the important oils and vitamins needed for headaches, nausea, sleep and overall wellness to make sure your staying healthy throughout your trip.

pack travel size items

- find personal care items that you can take with you that will give you enough product for your whole trip but not be too big to carry on a plane (3.4 ounces or below).  My Company caters to the traveler so all of the products that we manufacture are travel friendly but big enough to get you through your trip and even enjoy when you get back home.
There are many more ways to make travel easier and less stressful, I am sure you have a few tips of your own.  The most important thing to remember is to stay relaxed and give yourself enough time to get to where you want to go knowing there may be delays due to traffic, weather conditions or unexpected stops.  Remember, traveling should be a wonderful and exciting adventure learning about new places and cherishing experiences that various destinations have to offer.
My affirmation for you this week is;
"I am exploring new places to travel and will take the time to prepare for my adventures knowing that the more organized I am the more beautiful my time will be"