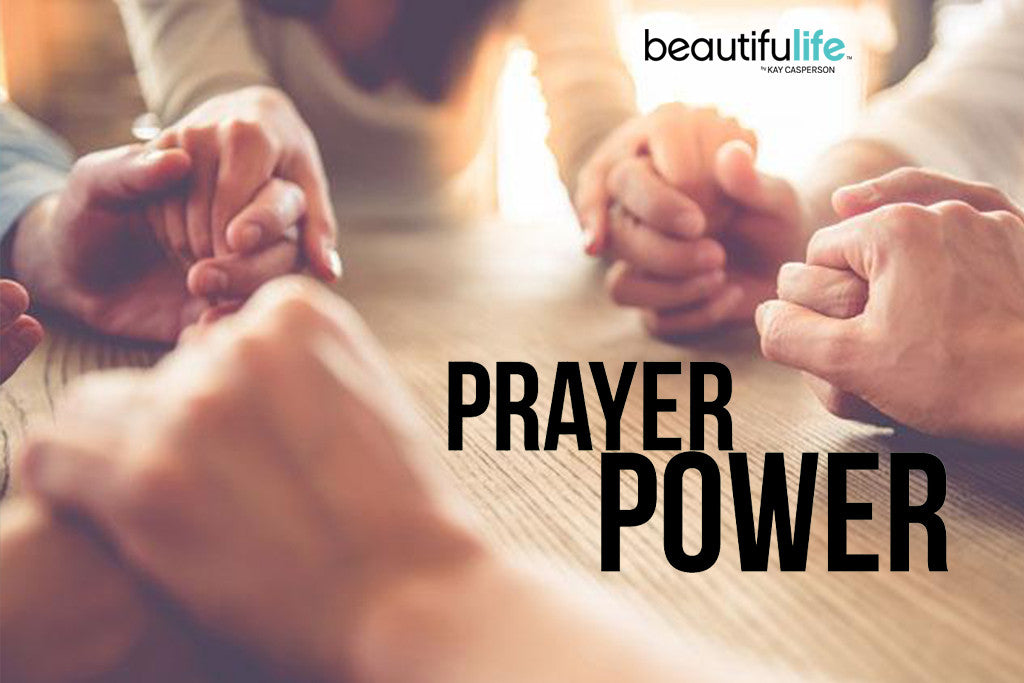 I believe that today more than ever there is a need for people to understand how important it is to pray.  Not only does prayer change things but it also makes a big difference in how you live your daily life.  I find that keeping prayer a priority in my day to day routine not only helps me to stay on track with my attitude but also the quality of my decisions.  I am constantly praying for wisdom, understanding and peace as I try to make my way through all of the things that need to be addressed daily.  
Many studies show that above and beyond the spiritual benefits of prayer there are many physical, mental and emotional benefits that lead to an overall sense of wellbeing.  
Prayer will do the following;
Help reduce stress - as you pray you relax and by doing so there is a reduction in how you react to both mental and physical stress
Keep you positive and uplifted so as to avoid depression from entering your life
Make you a better person by keeping you humble
Help you heal faster physically, emotionally and spiritually
Give you peace of mind by letting things go
Help you forgive others and therefore allow you to keep moving forward in a positive direction 
The list of benefits does not end there, you will be able to add to it as you continue to explore the ways that prayer can impact your life and the lives of others.  
I encourage you to find more time in your daily lives to pray, whether it is in a quiet place, on the way to a meeting, before a meal or at bedtime, the power of prayer will make a big difference on your path to a more balanced and beautifulife.
My affirmation for you this week is;
"I will make prayer a priority and I will continue to see the positive effect on my life and the life of others."