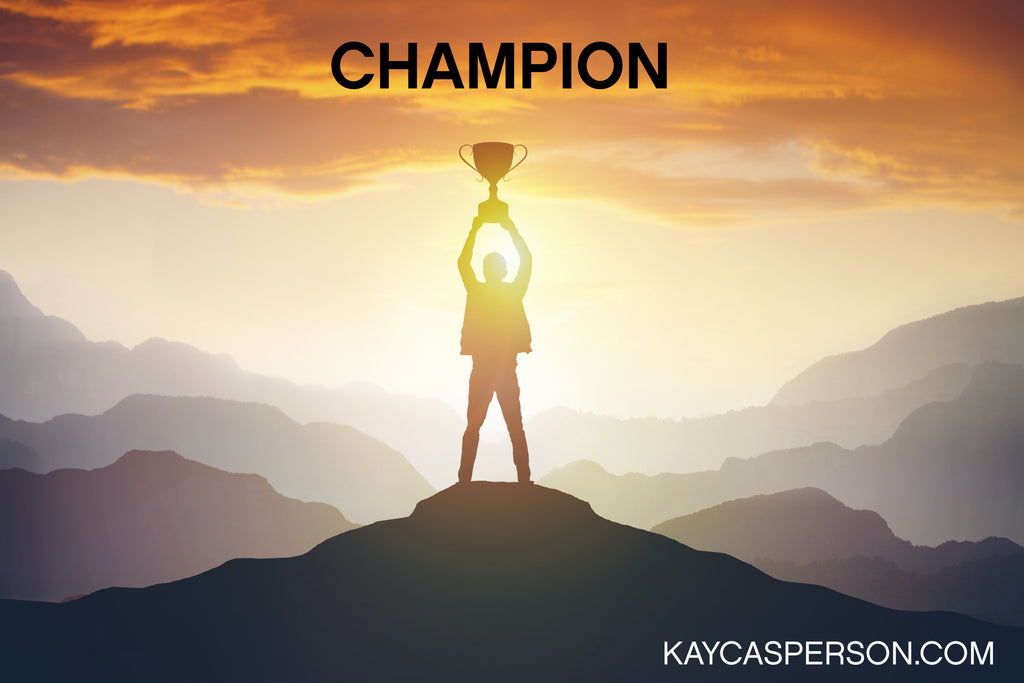 This past January our family had the opportunity to attend the College Football National Championship game in Miami.  Our favorite team, Alabama, played Ohio State, became the National Champions, and ended the season undefeated.  
As I watched the game into the evening, it became clear to me what makes a champion.   These teams, coaches, and organizations broke through many hurdles this year just to be able to continue to play and to do what they love to do.  I thought about how committed they are to the sport and to their passion and realized that there are certain things we can all learn from them to become champions in our own lives.  
There are obvious reasons for becoming champions. Like having a fantastic coach and a team that works together, respects each other, and has extreme passion and commitment.  
I believe that we all can be champions regardless of whether we are involved in a sport.  We can and should aspire to become champions in all that we do.  From our home to our work to our giving back and everything in-between, being a champion should be our number one priority.
Here is in my opinion, a few of the top things that make a champion;
Your dreams and vision

Your commitment to the goal

Your determination to succeed

Your passion for the mission

Your sacrifice to make it happen

Your discipline to the end result

Your confidence that it will happen

Your faith that it is meant to be
It takes courage to continue moving forward even after setbacks and disappointments.  You have to risk failing to learn lessons.  Instead of throwing in the towel, a champion will keep learning, keep listening, and reaching new heights.
We can train our minds and our bodies at any age.  I encourage each of you to never stop becoming the champions for your life, for your loved ones, and for your legacy.
My affirmation for you this week is:
"I am a champion, and I will continue to inspire those around me to be the best they can be"