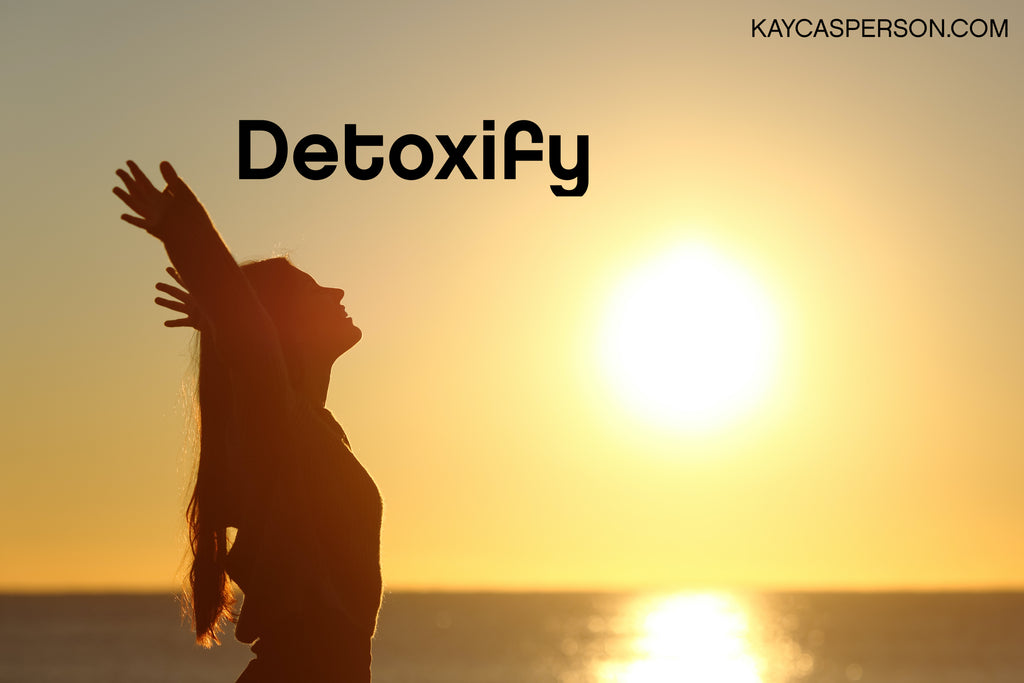 I am a big believer that we need to continue removing toxins from our lives as they can creep in without us even realizing it right away.  It seems there is so much focus on detoxifying our bodies from certain chemicals in the foods we eat to the environment we live in.  But, I also believe that it is equally as important to regularly detoxify all areas of our lives, not just our bodies.  
Having balance in all that we do helps to create a more healthy environment all around.  The more we strive for this, the less we have to make an extra effort to completely detoxify now and then instead of regular ongoing maintenance.  This will ensure that you continue to live your most balanced and beautiful life.  
One of the first products that I ever developed was my facial cleanser called "Remove."  It continues to be one of our most popular items because it effectively removes impurities from the skin.  But, it also has an affirmation that reminds you to eliminate negativity and toxins from your daily life.  
Strive to be more focused on eliminating toxins emotionally, physically, spiritually, environmentally, and socially.  The best way to start this process is to take a deeper dive into what needs to be removed. 
Remove and release all of the unhealthy, unnecessary, or uninspiring influences that negatively impact your life.
Emotionally - Avoid self-limiting thoughts and keep a positive mindset.
Spiritually - Let go of ideas or norms that conflict with what is truly in your heart.
Physically - Rid your home of unhealthy foods and stay clear of toxic chemicals.
Environmentally - Clear the clutter to move about freely and enjoy your surroundings.
Socially - Limit your precious time with unsupportive, unkind, or uninspiring people.
We will never avoid all toxins as they can somehow find a way to sneak into our lives.  But, if we do a toxin check-up regularly within those five aspects of our daily lives, we will stay as toxic-free as we possibly can be.
My affirmation for you this week is:
"I will regularly rid my life of toxins and will continue to strive for ultimate health, wellness, balance, and peace."