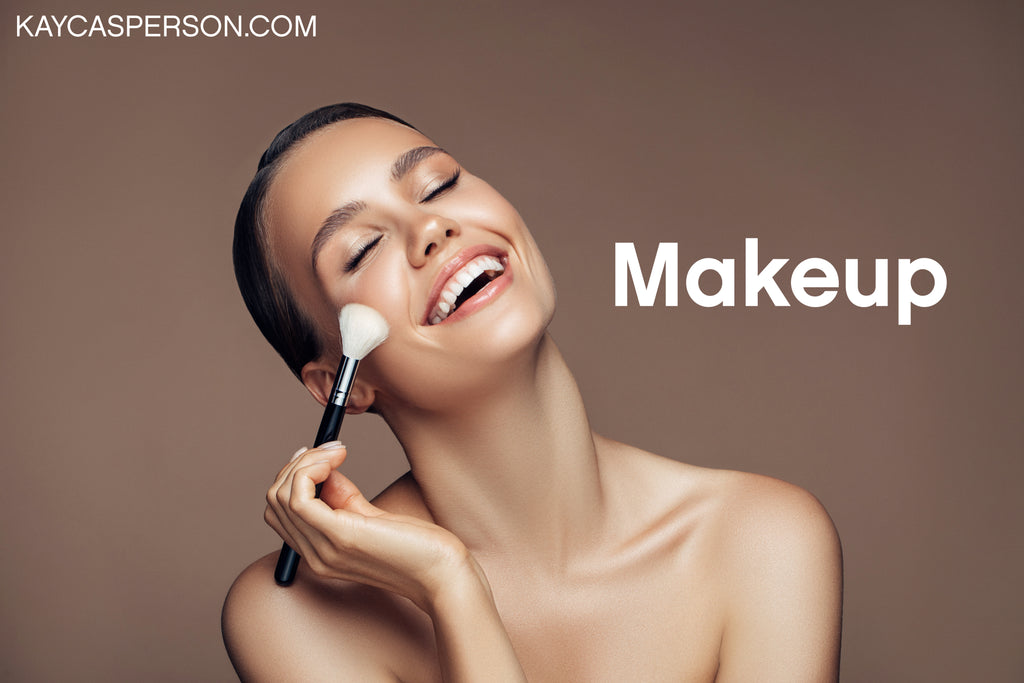 When you hear the word makeup, you might think first of lipstick, mascara, or face powder.  And, of course, makeup consists of all of that and then some.  Makeup can be used in various ways, from theatrical makeup, which can transform the appearance of someone into a specific character, to creating an everyday natural look.  Makeup is essential in certain situations, like a model photography session or even a wedding day shoot.     
We have come to rely on makeup to even out skin tone, add a pop of color, enhance lashes and brows and accentuate our best features.  And, the great thing is, makeup can do all of that, but I believe that makeup can do much more for us than meets the eye.  Makeup can actually lift our spirits and put a bounce in our step. 
I started out as a makeup artist many years ago, and I saw how people felt when they learned how to apply makeup for themselves.  They felt more confident, more beautiful, and overall more positive.  But did you realize that I used the word "felt"?  Of course, they also looked amazing, but more importantly, they felt it.  
The first makeup line that I launched many years ago was "Inside I'm Gorgeous."  I have always been a big believer in the fact that beauty comes from within.  Suppose you feel beautiful and tell yourself you're gorgeous.  In that case, you will radiate a beauty that surpasses anything you see in Hollywood, social media, or a magazine.  That is why I had the affirmation on all of my makeup "Inside I'm Gorgeous."  
When working from my home office and dinner time is approaching, I will sometimes apply some makeup to prepare for the evening.  My kids have asked, "Mom, why are you putting makeup on before dinner?"  Or, my husband might say, "Honey, why are you putting makeup on just to go to the grocery store?"  And my reply to both of them is always, "makeup makes me feel good, it makes me feel beautiful, and I wear it for myself.  
So, you see, the physiological effects of makeup are equally as important as how it might make you look.  And, actually may even be more critical.  So, step out of your comfort zone and try some new makeup techniques.  Reach out and ask for someone to help you learn more about makeup and what is best for you.  We offer complimentary makeup demonstrations after every service at our Spas if someone would like to learn more.  We also think it is essential for everyone to leave feeling gorgeous inside and out. 
My affirmation for you this week is:
"I appreciate and celebrate all ways to have beauty inside and out every day."