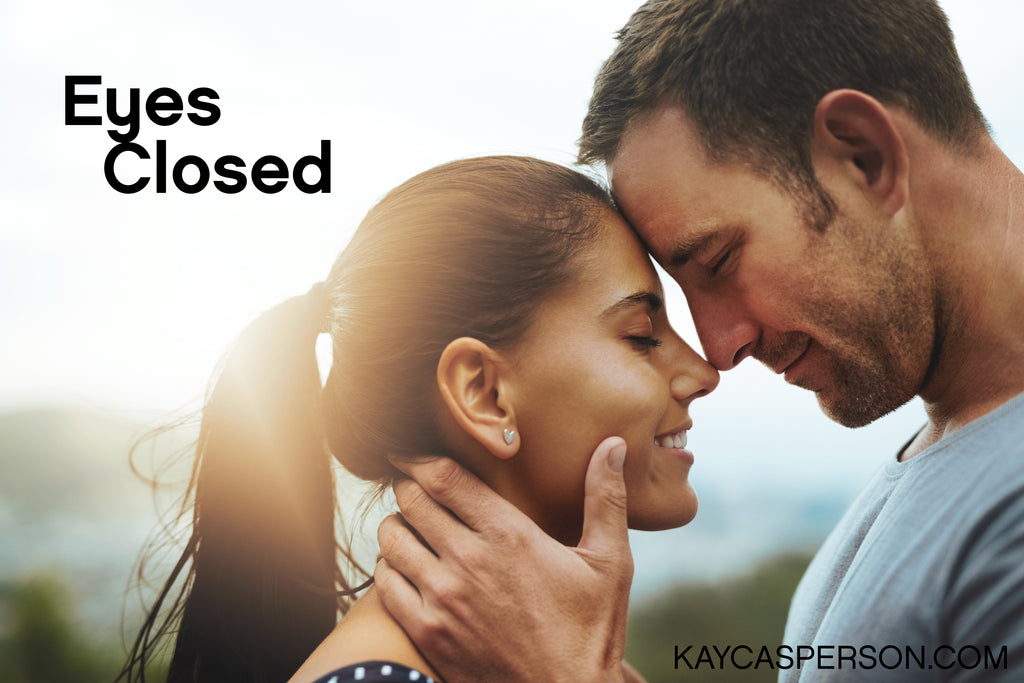 Have you ever thought to yourself why we close our eyes for certain things like praying, kissing, and crying?  Of course, there are the obvious things we close our eyes for, like sleeping, sneezing, and sometimes drinking, but to me, there is a straightforward answer to this.  
First, let's talk about all of the beautiful things we see when our eyes are open.  From nature, sunrises, sunsets, and shooting stars, to births, weddings, diamonds, and flowers.  All of these things and many more bring beauty into our lives every single day.  When our eyes are closed, the things that we feel and experience bring something to our lives, such as love, peace, emotions, and connections that we could never get with them open.
These are the things that I believe happen when we close our eyes;
We express our genuine emotions.

We connect with our hearts.

We remove distractions.

We use our other senses.

We turn our focus inward.

We embrace the experience.
As you can see, if we kept our eyes open for things like praying, kissing, and crying, we would miss out on many things.  We would not be able to make the best out of each of those moments.  Even a simple thing like daydreaming is so much better when you find a quiet space to be, close your eyes and let your mind wander for just a bit.  You might find yourself in a better or different place than where you are right now, and it's ok because it feels just right, even for that moment.  
Amid the chaos and clutter of our daily lives, I encourage you to close your eyes now and then.  Let peace, love, and all good things surround you and bring you to a place that makes you happy.
Think about the accomplishments of a little girl named Helen Keller, who grew up blind and went on to do amazing things in life.  It makes you realize how important it is sometimes to close your eyes and look at life a bit differently or maybe just precisely how you want it to be.  This quote has touched all of us and remains one of my favorites today.
"The best and most beautiful things in the world cannot be seen or even touched - they must be felt with the heart." - Helen Keller.
My affirmation for you this week is:
"I will close my eyes to feel and experience the best of what this beautifulife brings to me."