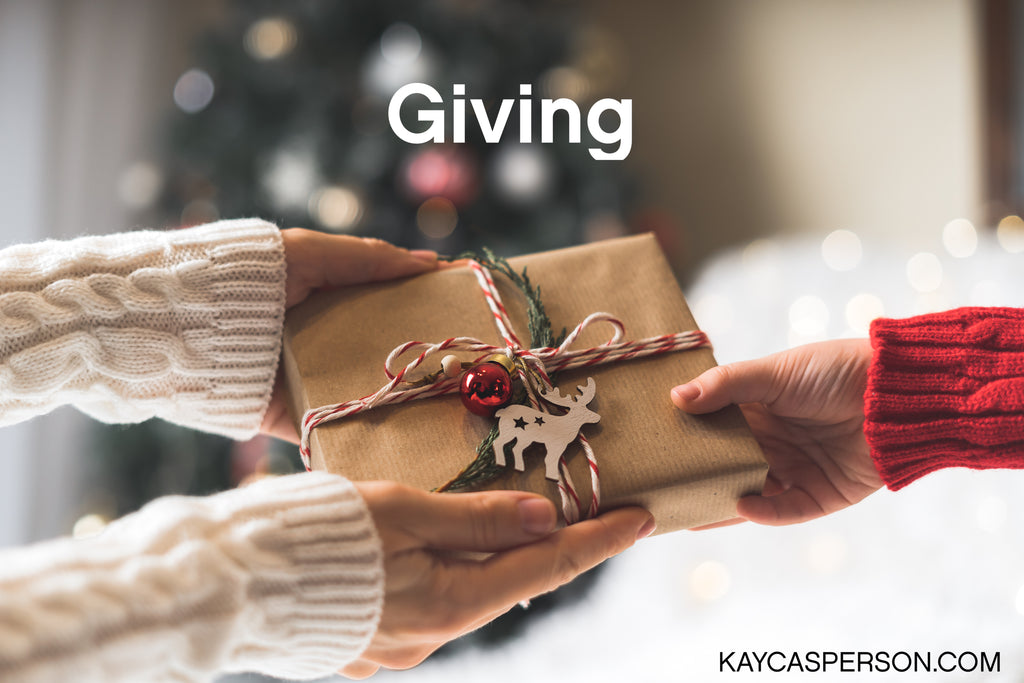 Christmas is my absolute favorite time of the year for one big reason.  I love to give, and it makes my heart happy when sharing.  Not everyone is a giver; for those that do get fulfillment from giving to others, there is no better time than now.  Of course, there is always a need to give to various nonprofit organizations that need ongoing support and assistance throughout the year.  When we find it in our hearts to give above and beyond the call of duty, the true spirit of giving starts to shine. 
There are so many ways to give.  It is not about the size of the gift as it is the thought behind the gift.  My Company has its annual Bootcamp training program at this time every year, followed by our Christmas Party.  The blessings flow from year-end sales awards to bonuses and gift exchanges.
One of our traditions is that we do a secret Santa between all employees of the Company each year, which is super fun and enjoyed by all.  I also buy enough presents for all staff to put under the Christmas party tree to grab one and exchange for another or keep the one they held first.  I love to see how excited everyone is with their gift.  One of my staff members hand-made me a blanket this year and said it was made with love.   
I take the time each year to make a list of everyone that I am giving a gift to and what that gift will be.  After it was either sent or wrapped, I will cross things off the list.  The list includes kids, husband, father, siblings, nieces, nephews, staff, friends, teachers, etc.
After my Company Christmas party, I focus on getting my gifts to Minnesota and Australia, where our extended family resides.  I look for an extra unique gift basket for my Mother in law in Australia and order gifts for my siblings and their kids to be delivered by Christmas Eve.  
The point is, you do not have to have a Company, be in a relationship, or even have a whole lot to give to be a giver.  You can give in so many simple ways.  For example, you can give of your precious time and volunteer.  You can donate your belongings to those who would appreciate them.  You can bring homemade baked goods to someone or a simple bottle of wine.  Any part of giving is as big as the other and enjoyed by all.
Giving is essential for having your best, balanced, and most beautiful life.
My affirmation for you this week is:
"I will find fulfillment in the joy of giving today and every day."