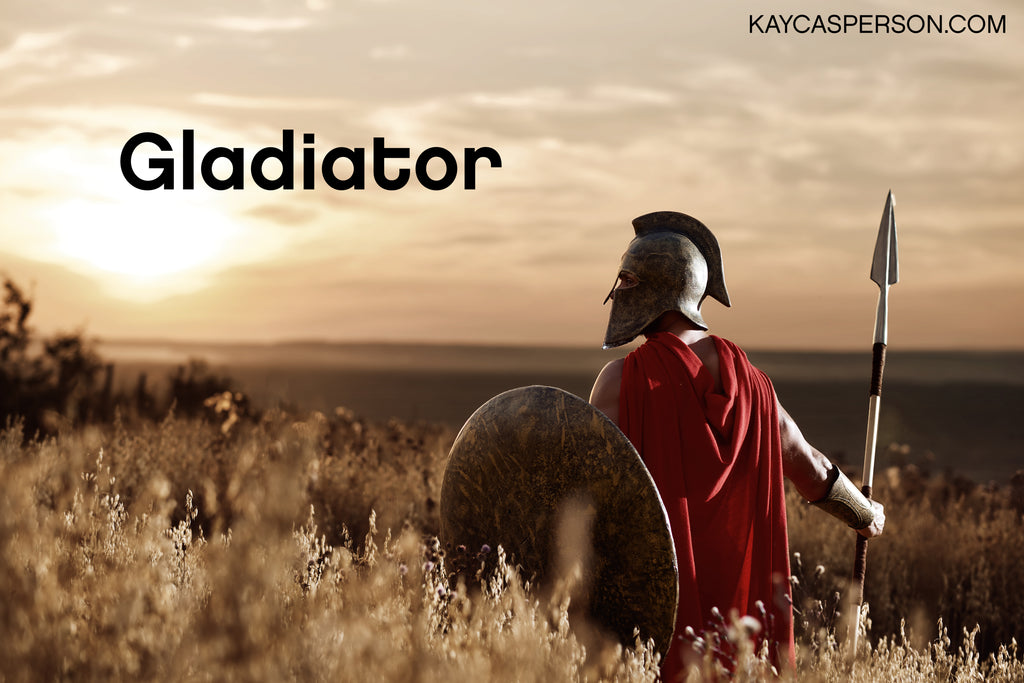 One of my husband's absolute favorite shows of all time is Gladiator.  I can't tell you how many times he has watched that in the last 20 years, but there have been quite a few.  I remember watching it with him many times and always taking something new away from it.
I have studied the bible quite a bit in my lifetime.  One of the more important messages of my bible teachings is about the Armor of God.  When I would watch the show "Gladiator," I always felt like it reminded me of this message.  It made me realize how important it is to defend ourselves from everything that tries to defeat or overtake us every day.
We are currently living through some pretty extraordinary times right now, from worldwide disease to crises in our homeland and overseas.  So, what is the absolute best way to combat this?  
I believe that we can address many of our fights from a spiritual perspective.  You have to envision yourself putting this armor on every day.  You need first to understand that the spiritual world exists, and we are constantly fighting some kind of enemy.  Every moment I can, I pray and believe that all in my world will be ok and we will survive whatever comes our way.  Below are the weapons that we can use daily.   
The Belt of Truth - Diligently seek truth, and it will always set you free. 
The Breastplate of Righteousness - Be morally right and honorable in all you do.
The Shield of Faith - Know that nothing is impossible with God and stand firm. 
The Helmet of Salvation - Protect your mind from discouragement, disbelief, or deceit.  
The Sword of the Spirit - Use prayer, knowledge, and confident words to fight your enemies.  
Here is the actual scripture that explains all of this; 
Ephesians 6:10 - Finally, be strong in the Lord and in his mighty power.  Put on the full armor of God so that you can take your stand against the devil's schemes.  For our struggle is not against flesh and blood, but against the rulers, against the authorities, against the powers of this dark world, and against the spiritual forces of evil in the heavenly realms.  Therefore put on the full armor of God so that when the day of evil comes, you may be able to stand your ground, and after you have done everything, to stand.  Stand firm then, with the belt of truth buckled around your waist, with the breastplate of righteousness in place, and with your feet fitted with the readiness that comes from the gospel of peace.  In addition to all this, take up the shield of faith, with which you can extinguish all the flaming arrows of the evil one.  Take the helmet of salvation and the sword of the Spirit, which is the word of God.
Always be prepared and remember to put your armor on every day.  Be confident in knowing that you are ready and able to care for and protect yourself and your loved ones against all things spiritual and physical that come against you.
My affirmation for you this week is:
"I am equipped with my full armor both physically and spiritually to defeat any weapon that forms against me."