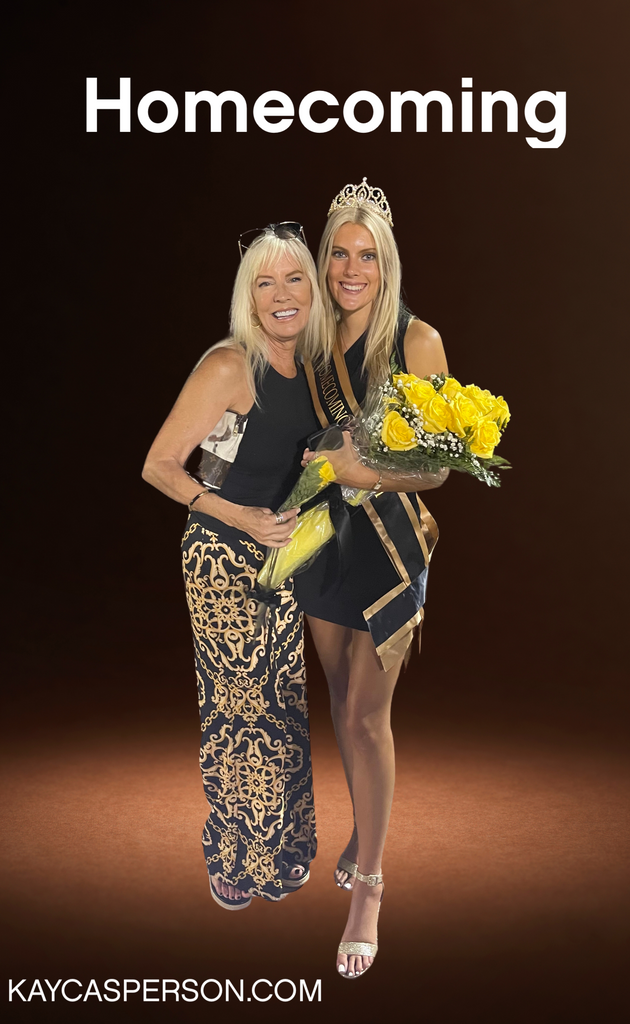 This past week my daughter Kayla was crowned Homecoming Queen for her High School, and it happened to be on her 18th Birthday.  Of course, this was unique, amazing, and ultra-special.  At the same time, my husband was at the University of Alabama celebrating Homecoming week there.  
As I began to think about the significance of Homecoming, I realized how The American tradition is celebrated by high schools and universities across the country.  It started as sort of a coming-home of the alumni for the institution hosting it. Still, it evolved into being more of an event for all to enjoy.
An enormous amount of school spirit transpires during the week of Homecoming, leading up to the final game and coronation.  There is a daily theme of dressing up for an entire week leading up to the big Home game in my kid's world.  
Homecoming requires everyone to participate, including students, alumni, faculty, parents, family, and friends.  The more, the merrier, and all are welcome during this fun-filled week of events. Trust me, it takes everyone involved to make it really happen.  
So, what are the cool things about Homecoming that make it really exciting and fulfilling for all?
It keeps students, faculty, parents, and families engaged and involved.

It helps to engage and appreciate others for what they accomplished.

It Shows support and school pride for the fantastic organization.

It allows you to reconnect with old friends and teachers.

It creates memories to cherish that will last a lifetime. 

It will enable having a blast with besties living in the moment.
My family and I have experienced Homecoming week from High School to College, and the spirit of both is refreshing and exhilarating.  It is hard to compare to any other time of the year.  I believe it puts all those that experience it in a beautiful frame of mind.  
My affirmation for you this week is;
"I will hold on tight to the memories of homecoming as they remind me of true spirit, dedication, and commitment."