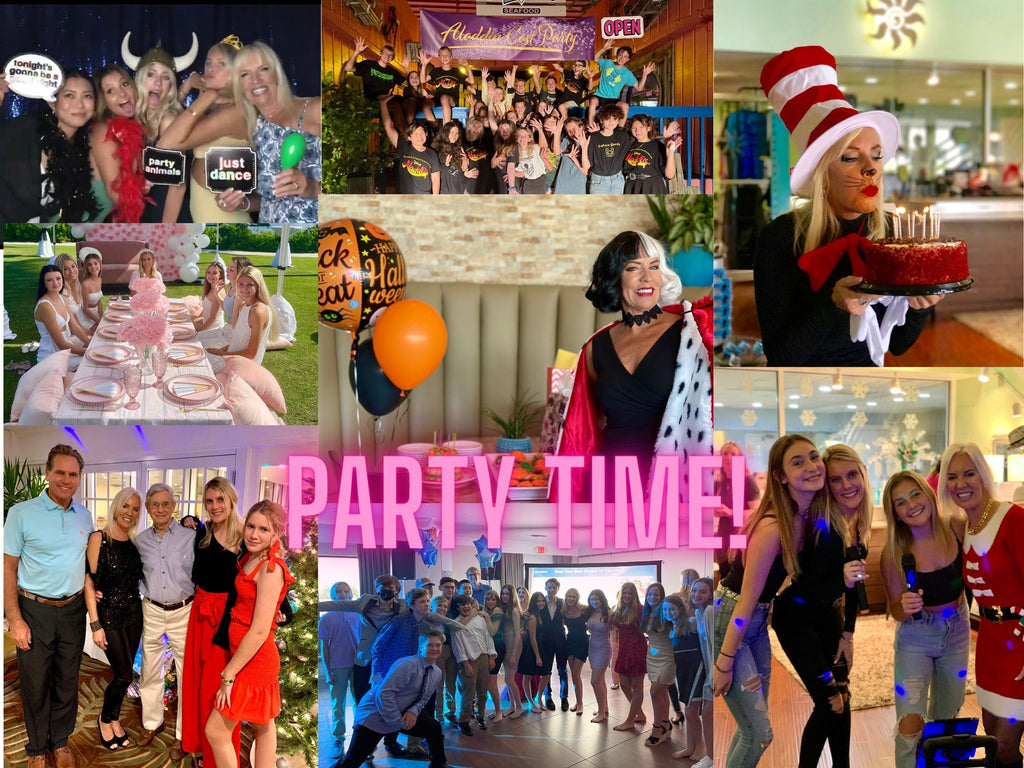 We are approaching one of the busiest party times of the year.  From Homecoming to Halloween, then on to Thanksgiving and Christmas.  Not to mention the New Year celebrations that will be fast approaching.  Then, suppose you happen to have people in your life born in the last quarter of the year like me.  In that case, you will mix in Birthday parties and find yourself in significant celebration mode.  
Between October and December, our family celebrates my daughter Kayla's October Birthday and my Halloween Birthday.  Then on to my daughter Kayce's November Birthday, Thanksgiving, our Christmas Eve Anniversary, and then Christmas and the New Year.   
As a business owner, I plan the parties and celebrations for my staff to enjoy, including end-of-year Boot Camps, Luminary, Christmas, and seasonal celebrations.  This year, in celebration of my birthday and Halloween, we will celebrate at our Sundial Spa location with a Halloween Costume party and contest.
Needless to say, over the years, I have come up with many different party ideas.  From Spa, beach, and boat parties to costume, picnic, and sunset parties, I believe we have done it all!  
The opportunities are endless between my Spa locations and our weather being so beautiful year-round.  
We now partner with a pop-up picnic company offering picnics on the beach or the lawn of the Resorts that my Spas are at.  We call them "Pampered Picnics"  as an opportunity to get together with girlfriends to do Spa services and then enjoy a cute picnic with friends.  These can be done anytime throughout the day, from brunch to sunset.  
So, I have definitely established some simple rules to keep your parties fun, festive, and stress-free.
 Pick a theme and build your party around it from color, season, or event.

 Make a list of all the things you think are essential for a successful party.   

 Collaborate with others that specialize in things like decor, food, or entertainment.

 Plan food and drinks that fit all or have many options to choose from.

 Engage others to help where needed to lighten the load.

 Rest up because you will most likely be the life of the party.
There is excitement in the air as people are ready to get out again to be with others in celebration.  Party times can be some of the best times necessary to live your most beautifulife.
My affirmation for you this week is;
"I will make party time the best time to cherish life's precious moments."