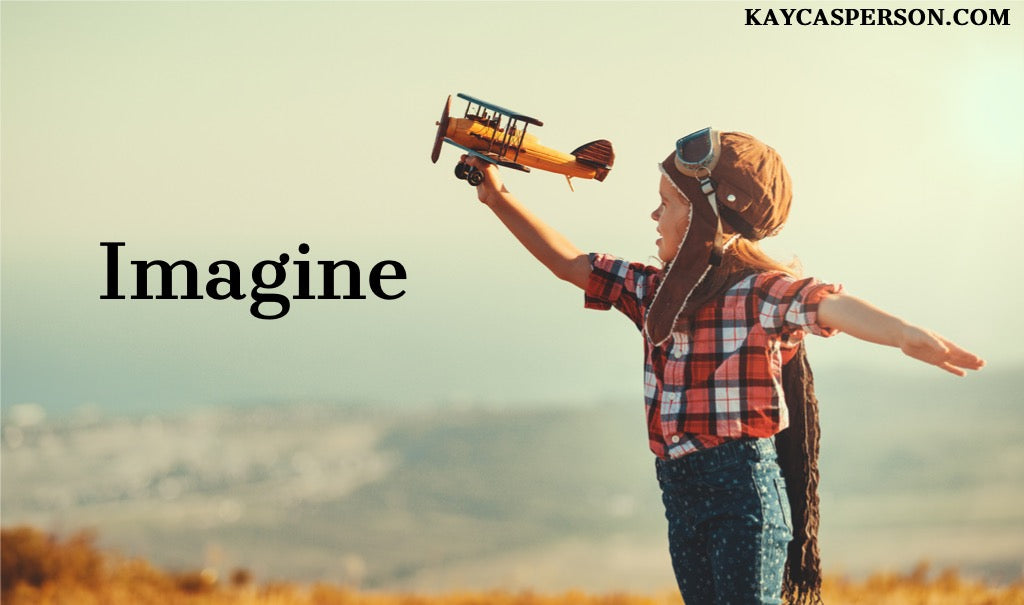 Remember the days when you were young and would dream up scenarios in your head and envision yourself right there in the midst of them?  Or maybe you can remember watching your child play for hours with dolls, trucks, or figurines creating a village, a home, a world where the possibilities were endless.  
I remember those days well when my daughters would not even want me to listen in to their playtime because they wanted to create a private space where they could be whoever they wanted to be and to make up a world of their own.
I also remember the days when I was very young and imagined myself helping people look and feel better so they would be happy and thrive in life.  And, today, I am living my dreams. So, how important is your imagination? I happen to believe that it is essential, not only for young children to dream, envision, and imagine, but for us as adults to keep doing it forever.  
Imagination gives you so many positive things, including a roadmap to your dreams and your goals.  When you imagine something, you will most likely stay focused, hopeful, happy, and healthy. Now that is exactly what I would call living your most balanced and beautifulife.
One of my favorite Christian songs is "I can only imagine" by Mercy Me.  I read some of the words to this song at my Mother's Celebration of life when she passed five years ago.  This song is about imagining what it would be like to be in heaven singing and dancing with the Angels and being surrounded by the Glory of God.  To this day, I imagine my Mother doing just that as well as smiling down and blowing kisses like she used to do.  
Now you see how your imagination can continue to bring you feelings of joy, peace, and hope.  Today I want to encourage you to find your quiet place once in a while to imagine yourself doing whatever you dream of, and being wherever you want to be, just like you did when you were young.
My affirmation for you this week is;
"I will continue to let my imagination roam and will cherish all the possibilities that lie ahead."