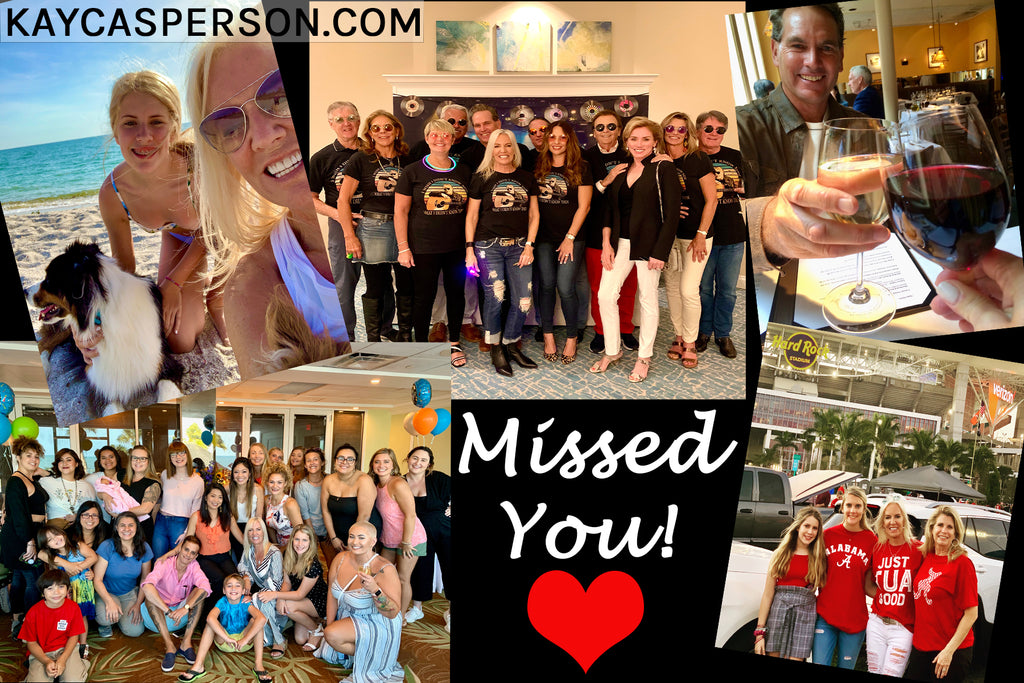 These last few months have been challenging for everyone in many different ways.  During this time of social distancing to protect the most vulnerable, we have all been missing certain things and some things more than others.  This is what I have missed the most; 
I missed giving hugs to say hello when I see a familiar face

I missed going to church with my family and fellow congregation

I missed my kids being active in their school and the school sports

I missed getting my hair and nails done and massage or facial now and then

I missed going out to eat with friends or my husband for a date night

I missed our family movie outings at the theater

I missed planning our summer trip with my husband and girls

I missed my fundraising events and club gatherings

I missed our girls day out for lunch and shopping with my daughters

I missed popping into my businesses to see my staff and customers

I missed seeing the good news on TV instead of all the fear and panic
The list could go on and on and of course, throughout this time we have learned different things that might change our thoughts for the future, and make us stronger because of it.  Yes, this time has affected us all in different ways and will have a lasting impact on us for many days to come.  
What I do know for sure is that missing things is not bad when you grasp the reality that your appreciation of the things you missed only becomes greater.  You begin to realize how lucky you are and how fortunate you are to have those opportunities in your life.  You begin to appreciate the little things that really matter and cherish the ways you have continued to make each day meaningful and with purpose.  
The creativity and adjustments that we have all made to get through this time of crises have been amazing which shows that no matter what comes our way, we will get through it and come out on the other side of it with a deeper understanding and appreciation for each other. 
Yes, I have missed many things but most importantly, I want you to know that I have missed you.  My friends, my family from afar, my staff, my acquaintances, and all those whom I get the chance to inspire every single day.  Although we have been communicating, it somehow is just not the same as seeing your sweet smile now and then and giving you hugs.
My affirmation for you this week is;
"I appreciate the things that I am blessed to have and am able to do in order to live my most balanced and beautifulife"