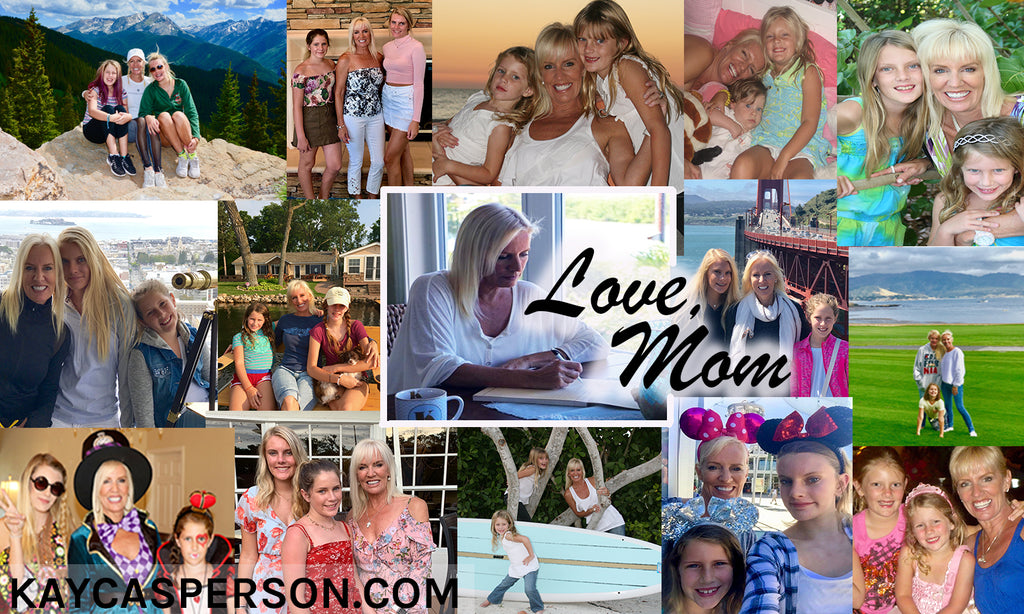 This year in celebration of Mother's Day, I did something a bit different.  Instead of waiting for flowers or recognition from my kids or husband, I wrote a letter to my daughters and I would like to share it with you.  I am hoping that this letter brings a bit of encouragement that regardless of how young or how old you are, it is never too late to share your loving thoughts with those you care about, those that mean the world to you and those that made life full. 
We all need this kind of inspiration once in a while, no matter what age we are.  Some of us got it when we were growing up, others did not.  Some of us were encouraged, some of us had to dig deep to find the inspiration to move forward towards our dreams and goals.  But, one thing remains, we all had a Mom that brought us into this world, and that in itself needs to be celebrated and appreciated because we are all special, unique, and have a purpose. 
To my beautiful daughters,
As we approach another Mother's Day and you are now at the age where you want to show your appreciation for me in the way of a gift or token of your love, I want to share my heart with you. You may not know this, but you are a gift to me every day.  These are just a few of the things that fill my heart with gratitude and love.
*I love how you are growing up to be beautiful spirits of individuality and uniqueness.  
*I love how you fight back when you know you are right and you stand up for what you believe to be true. 
*I love how you have compassion for others and realize when someone is hurting or needs special attention.
*I love how you try to understand that there are always two sides to a story and that you have to dig deeper to find the truth.
*I love how you run to me with life's crazy, unanswered questions that need special attention in order to sort things out and make good decisions.  
*I love how you say goodnight to each other in your own special way no matter how you might disagree throughout the day which shows compassion. 
There are so many "I love how you" sentences to complete, but the most important thing I want to tell you today is that "I love you" just because you're you!  A beautiful, unique, special person that inspires me to be the best version of myself every single day of my life.  For that very reason, I am grateful and thankful for you.
Love, Mom
My affirmation for you this week is;
"I am cherishing all the beautiful moments of being a Mom, helping a Mom, encouraging a Mom and loving a Mom today"