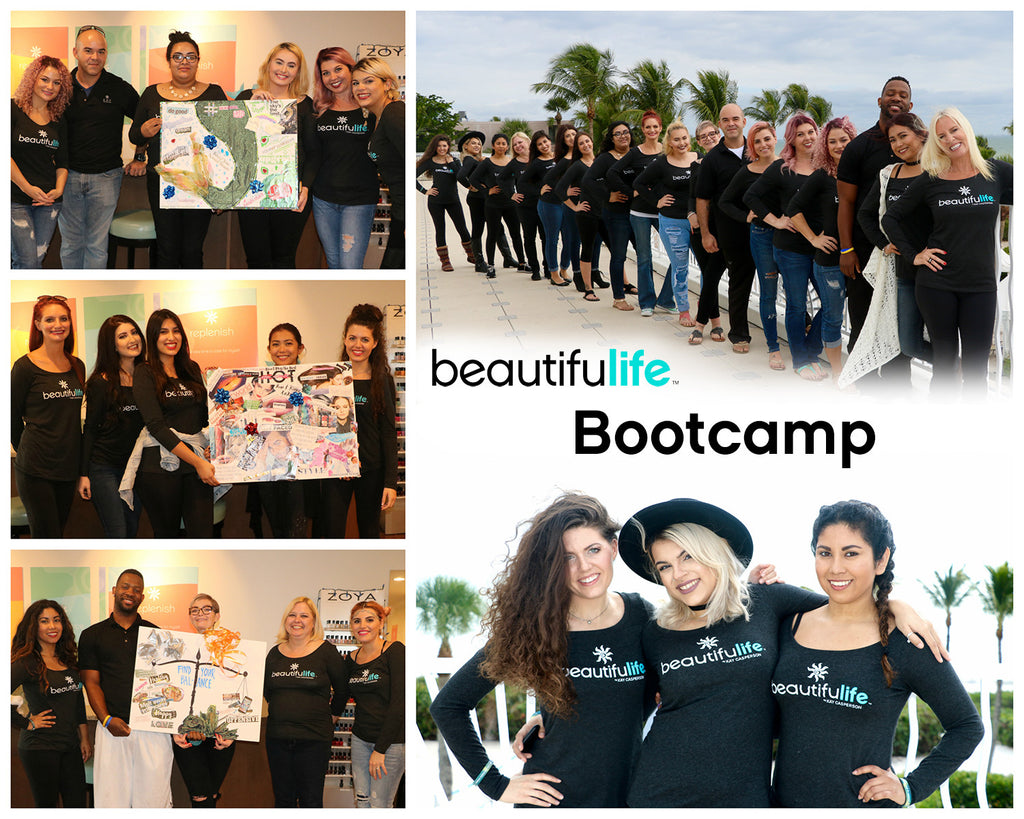 How many of you have every attended a boot camp of some kind? A boot camp is generally a short, intensive, and rigorous course of training.  There are military boot camps, fitness boot camps and there are also educational and inspirational boot camps.  They are fun, fast and always serve a purpose – to teach you something that will stay with you for a lifetime.
My Company closes all locations for a few days once a year to hold a boot camp for our staff members and consultants.  We do this for many reasons such as to welcome new staff members, introduce new products that we manufacture, educate on services we perform and inspire all those that work with us.  Because of our boot camps we are able to provide the best service, products and inspiration to all of our guests and clients.  It is something that we look forward to and thrive from and it really binds us together as one big team even though we have multiple locations.
Boot camps are most successful when there is a combination of things that are happening for instance, we mix vigorous training programs with hands on demonstrations, roleplaying, team building activities and lots of fun!  This combination always keeps things exciting and inspirational.   At the end of the boot camp we break into three or four groups and each group builds a vision board for the Company.  These boards are to express how they see our Company growing.  They build these boards with supplies like glue, glitter, duck tape, magazine pictures, markers, ribbon – you name it.  The outcome is the most exciting part of boot camp and each location gets to keep a vision board in the employee break room so as to inspire everyone throughout the year.
I hope you will take some time one of these days to explore a boot camp of some kind – after all everyone needs a little boost here and there in order to keep moving into having that amazing, beautifulife that you so deserve!
My affirmation for you this week is;
I will explore new ways to keep growing more healthy, balanced and beautiful and will keep working towards accomplishing my ultimate goals
You can take a look at all the fun we had at our previous bootcamps on our Facebook page at https://www.facebook.com/KayCasperson/