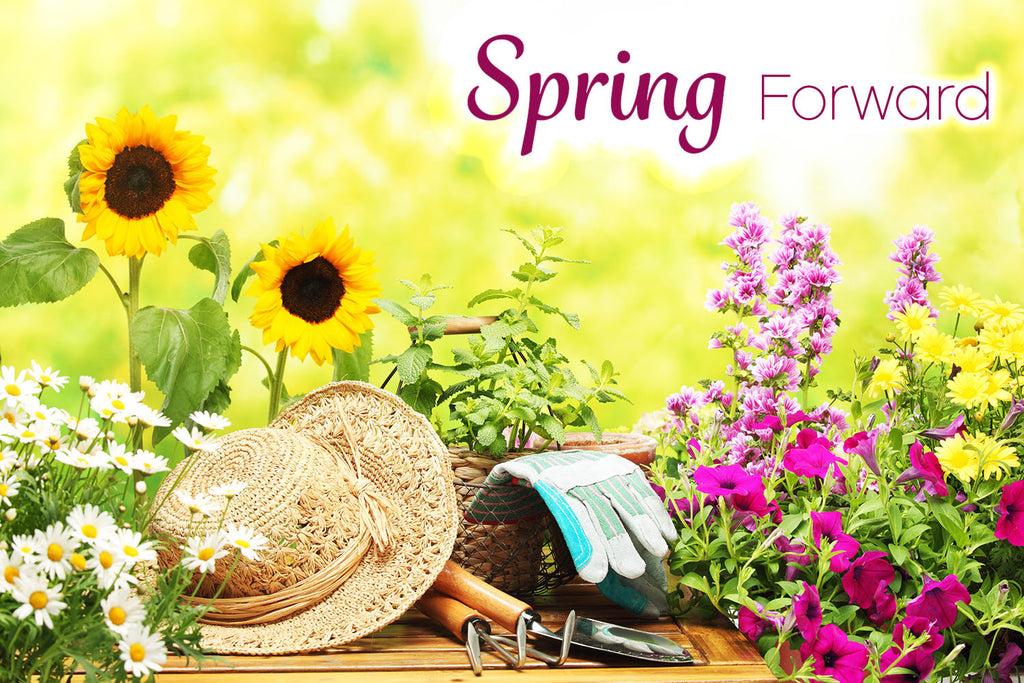 What is your favorite thing about springtime?  Is it the fact that summer is just around the corner, or that it is time to plant new things?  Maybe it is the time of year that you like to do your spring-cleaning or packing up the items that you don't need anymore or just need to put away for another year. It might even be a good time for you to freshen up a couple of rooms in your home with a fun spring color or a couple of new throw pillows.  Many people get even more serious about their workout programs to get ready for summer and take off some of the excess weight that accumulated over the winter and holiday time. 
This is the time of year that I actually clean out my garage and closets and put things from the Holidays and such into storage and also donate things to my favorite charities.  I have some suggestions that might just get you stepping forward into spring.
- Pick your favorite springtime color and paint a room
- Buy something to wear that is different from your normal purchase
- Find a fun place to have a picnic and enjoy the day
- Get a fun look with a new or different hair color
- Visit your local farmers market and buy something you have not tried yet
- Go to an indoor or outdoor concert and enjoy the music
- Explore new ways to style your hair or do your makeup
- Start exploring and planning a fun Summer get away
- Plant something new and watch it grow
There are many simple ways to explore a fresh new outlook and Spring forward by getting creative and changing up your routine just a bit.   This is the time that ice and snow melt, cold weather goes away and there is something fresh about the air.  No matter where you live, one thing is the same – Spring is a season that brings good thoughts and feelings about what is ahead, it is what you make of it and how you see it playing out that really make all the difference in your beautifulife today. 
My affirmation for you this week is;
I am moving forward into spring with a new fresh outlook
on life and all that it brings to me.