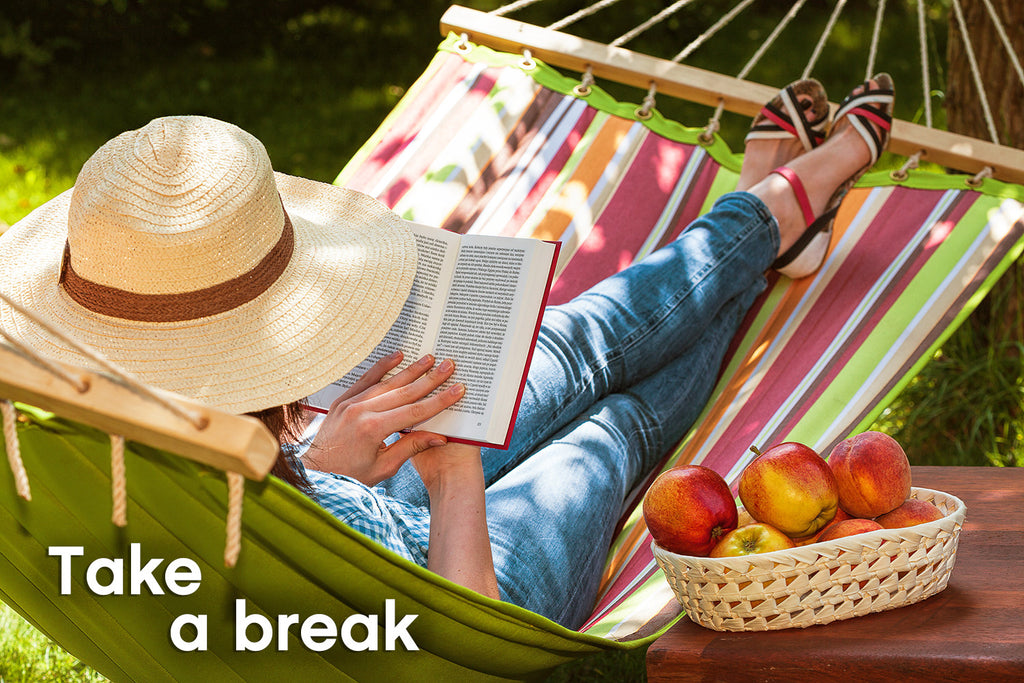 Have you been experiencing mental burnout?  Are you getting to the end of your day with many tasks still on the list to complete?  Are things being pushed aside or is the quality of your finished tasks less then what you are capable of?  If you answered yes to any of these questions you are probably guilty of not taking a break when needed. 
Research shows that during the day, prolonged periods of time without a break will result in less quality work.  The same research also shows that on your days off from work there should be more focus on physical activity, creativity and inspiration instead of filling your every moment with home responsibilities such as housework, unfinished jobs, or even taking your work home. 
My kids are finally enjoying their Spring Break from school and since it is later this year, they were extremely ready for it!  I noticed them having a harder time focusing on homework and getting more tired throughout the week as they have not had a break from school and activities since Christmas.  This made me think about how important it is for all of us to focus on little breaks throughout the day whether it be to step away from the computer, the phone or the tasks at hand every so often to take a little walk, get out into some sunshine, have a bite to eat or just sit somewhere quietly to regroup.  It is also extremely important to enjoy days off from responsibilities and to concentrate on rejuvenating our mind, body and spirit.  I can promise you that your production time and quality of work will be greatly increased and you will be proud of the results!
While many people are enjoying Spring Break, this is a perfect time to grasp the importance of a real break – not just a day off or time off.  I encourage you to carve out that very important and necessary time for yourself in whatever way you can in order to clear your mind and to better focus on experiencing the most balanced and beautifulife!
My affirmation for you this week is;
I am working on enhancing the quality of my
breaks throughout the day and the year
so that I can be proud of my accomplishments.