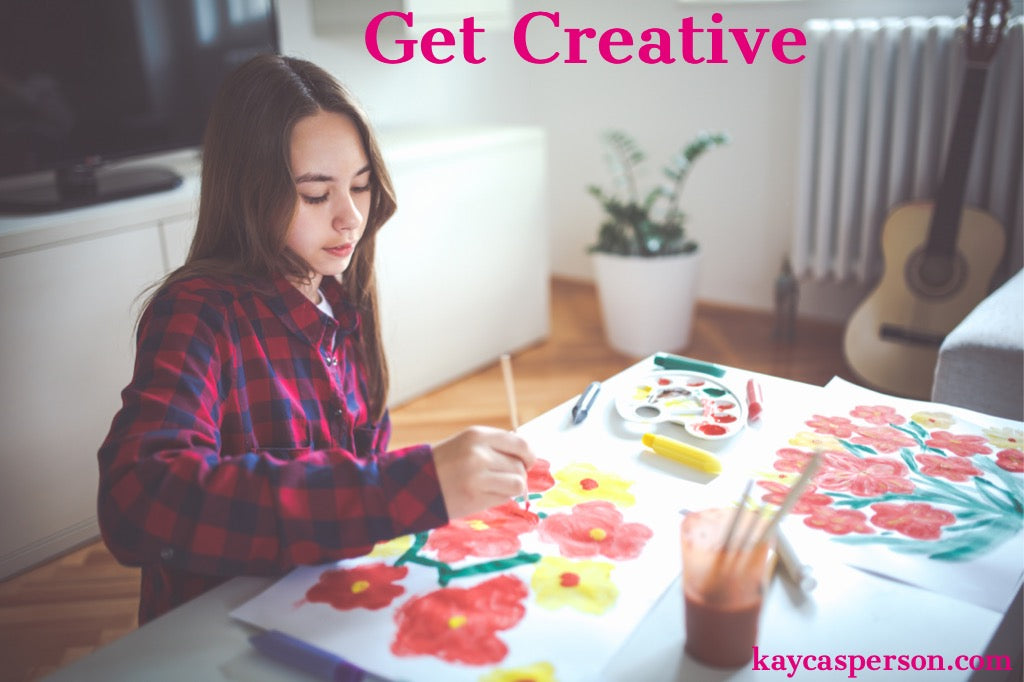 Now more than ever we need to get our creative juices flowing to keep ourselves, our families and our loved ones inspired during these challenging times.  We need to look for new ways to fulfill our days and to keep our minds and bodies in a positive state of wellbeing. I have been coming up with various things for my kids and family to do that can tend to get pushed aside during our normal everyday hustle and bustle.  
Here are a few of my ideas;  there are many more so please add your own to this list. 
Pull out all of your arts and crafts materials.  This could include markers, highlighters, pens, pencils, glue, tape, scissors, paper, magazine articles, material, paint and brushes.  Create a vision board on paper that represents what you want your life to look like in the future.
Now is the time to work on our photo walls.  Make your home even more personal and special by creating a wall of beautiful memories that you will treasure forever.  Just send your favorite photos to get printed or download an app that helps your every step of the way.
You know that musical instrument that you have always wanted to learn to play?  The ukulele, the piano, the guitar or even your own voice. Now is the time to learn something new and to cherish the time that you are always wishing you had to nurture your desired gifts and talents.
Games, games, games.  Whether you are alone or with others you have the opportunity to play many games.  You can download them on your phone or pull out the ones you have at home. Games are a great way to challenge your mind and keep your spirits high. 
Cooking is the key.  Since we are not able to eat out at other establishments right now, it is a great time to sharpen up your cooking skills and to learn some new techniques. Pick some recipes online that you have been wanting to learn and take the time to perfect your cooking skills so that you can add these recipes to your repertoire.
I know for sure that we will get through this and be stronger because of it.  We might even continue to hold tight to some of the things that helped us along the way.  
My affirmation for you this week is;
"I am creating new ways to fill my time, and to challenge my mind to keep living my best and most beautifuLIFE"