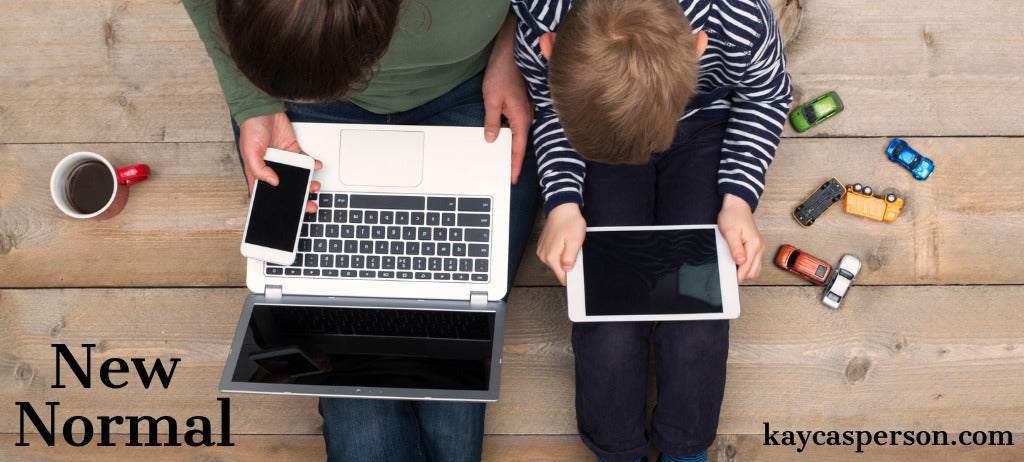 There has recently been some talk about the fact that the way we are doing certain things right now just might be the new normal.  What does that mean? What does that look like? Let's first take a look at what some of those things are that are up for discussion.  Is it the social distance regulations calling for staying 6 feet away from everyone? Is it, wearing a mask over your face or gloves on your hands when you go outside to shop for groceries?  Is it virtual meetings, virtual learning, and virtual medical appointments?  
The bigger question is, how do we actually get back to what is normal by our own definitions and who are we going to follow as an example?  Of course, we are going to listen to our leaders and the individuals who are placed in the forefront of this crisis and follow their instructions.  I believe that there are a few important lessons to be learned and kept close to our hearts because of what we are going through right now.  
I do know in my heart that we will recover physically, mentally and economically from all of this, but it may take some time.  We have lost lives and we have seen hero's step up to put themselves at the forefront of this current health crisis only to get sick themselves.  For that, we will all remember them as heroes. As a Country, we have collectively come together to stay in our homes and away from others to stop the spread and for that, we are all heroes. 
Here are the things that I hope to see as our new normal; 
I hope we will continue to sacrifice our wants and needs to help people we love to stay healthy, happy and thrive.
I hope people will take their health seriously and do everything in their power to learn how to build their immune systems to overcome sickness or disease.
I hope that people will understand the importance of taking the time to get well when sickness knocks. To stay home, and to nurture your body.
I hope people will appreciate their jobs, their employers, their customers, the manufacturers, the small businesses, and all those that keep our economy flourishing.
I hope we will continue to take the time to nurture our gifts, our talents and our creativity as a very important aspect of our lives.
I hope we keep appreciating our quiet times, our alone times and the art of just being still and knowing that this too shall pass and everything else can wait.
I hope we understand the importance of faith over fear, prayer over panic and that love will always be the answer to everything.
This list could continue as my hopes are big and wide.  I will not be a fan of what some are calling the new normal.  I do not want to wear a mask or gloves at my local grocery store, I love to hug others and have much joy in gathering with friends and family.  I love having my kids at home but understand their need for social interaction, not just social media. So, let's see where we go with this, where you go with this, but for now, let's just get through it and over to the other side to keep living our beautifulife.
My affirmation for you this week is;
"I am holding on to the important lessons I have learned to create my own new normal"