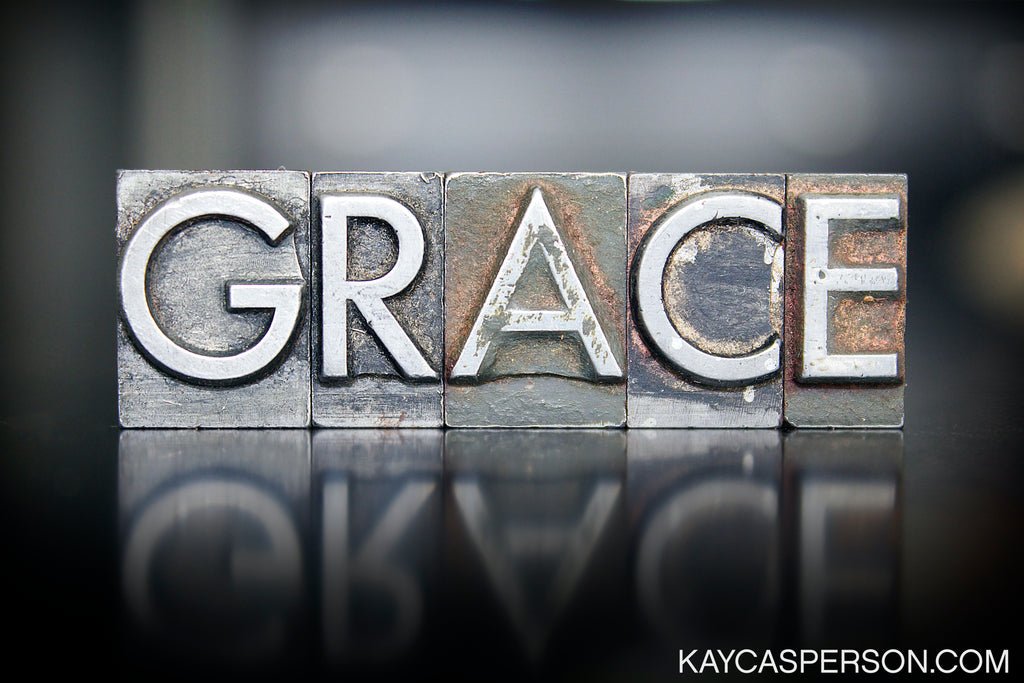 I have to say that this is one of my favorite words for many reasons.  I love the word so much that it is my oldest daughter's middle name.  It is a word that we all need to have at the forefront of our lives in order to continue living our best and most beautifulife.
The definition of grace is poise, elegance, forgiveness, or a blessing.  An example of grace is the way a beautiful, stylish person easily walks across a room.  Another example of grace is the letting go of a past wrong done to you.  One of my favorite examples of grace is the prayer said at the beginning of a meal.
I do believe that we learn how to have grace and to show grace to others as we continue to live out our lives.  As we age, we learn more and more about how important it is to stay calm, cool and collected.  We also learn how imperative it is to let the little things go, to forgive and to move through our life's moments with faith knowing all will workout.
Below are some of the ways you can continue to have grace and to show grace to others.
Carry yourself with poise and confidence knowing that you are not in this world to please others, but to be an example of true grace. 

Inspire those around you to be better and to always look for the rays of sunshine through the clouds and the rain.  

Let go of any discouragement or disappointment but instead cherish your many beautiful moments, achievements and memories.

Give out the abundance of your heart.  The fulfillment of being a giver as well as giving back to your community and your world will make your heart sing.

Look forward to the promises of a better tomorrow, a bright future and know that you have the power to control your destiny.

Show kindness towards others with a simple smile, a warm embrace and softly spoken words which can greatly impact a persons day.

Pray and be thankful for the abundance of blessings in your life including your health, your happiness and your loved ones.
I believe that having grace and being graceful impact not only who you are but how others view you.  Graceful individuals seem to age better and stay younger looking because they tend to manage the stressful situations with ease.  We all need to work on this for a better, healthier and happier life today and everyday.
My affirmation for you this week is:
"I am living a life full of grace and will let go of anything that does not inspire me to be better."