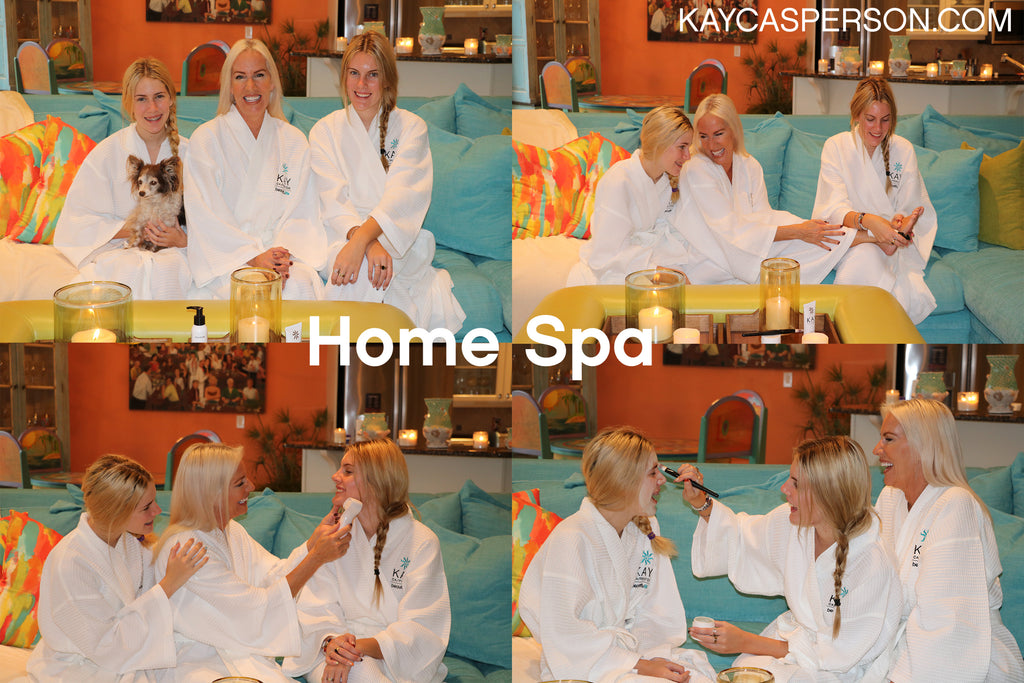 We are learning to enjoy our homes in many different ways these days, from expanding our cooking skills, virtual learning, online church, company training programs, and everything in between.  It seems that we have found a way to do all of the things we did before but in a new or different format.   
I have always been a big believer in making your home a haven for peace, tranquility, happiness, inspiration, and wellness.  This is why my Spa locations are inviting, comfortable, and inspirational.  It is as if you are coming into a home.  
Our Flagship Captiva Spa at South Seas Chadwicks Square is like walking into a comfortable living room with inspiration at every glance.  Our Sanibel Spa at the Sundial Beach Resort is like being on a private boat as it overlooks the Gulf of Mexico from every single angle.
We love seeing you, and we look forward to having you come to visit us.  We continue to have a safe, clean, and comfortable environment, so you can still enjoy getting out and attending to the essentials for your health, beauty, and wellbeing.  
Creating a spa day or night in your home now and then is also essential for living your best life.   Whether it be with your family, a few close friends, or even enjoying a little quiet time for yourself, it is a must for everyone!
Here are my tips and suggestions for making your home into a spa;
Make sure you have a nice, comfy bathrobe that you can snuggle in.

Have a cozy blanket to wrap around yourself during your mask or after a bath.

Light candles that give an aroma of tranquility, peace, and comfort.

Fill a diffuser with essentials oils to lift your spirit and nurture your soul.

Choose some relaxing music to play in the background.

Give yourself an instant face, hand, and foot facial with quality, gentle exfoliant.

Apply an herbal mask that will lift your spirits and illuminate your skin.

Enjoy an herbal tea, or a glass or your favorite relaxing beverage and savor the moment.
Wellness is more than just taking your vitamins, exercising, and getting your regular checkups.  For ultimate health, you need to take care of yourself, mind, body, and spirit.  You need to laugh, have fun, and enjoy the quiet and tranquil comforts of your own home as the ultimate spa and an escape from the rest of the world.
My affirmation for you this week is:
"I am creating a haven for wellness and tranquility in my own home to continue living my best and most beautifulife."