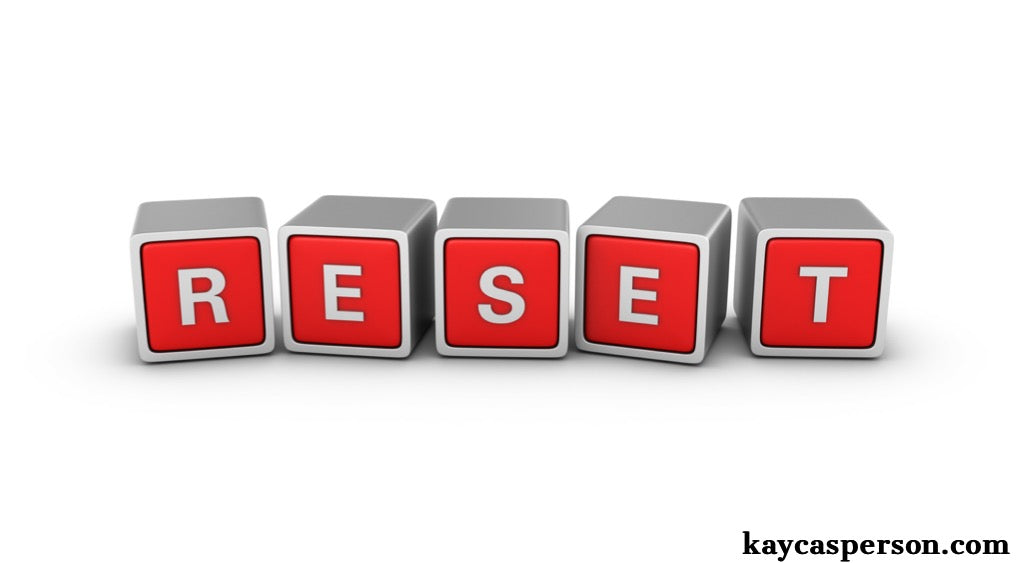 This word has been on my heart as we are coming closer to slowly re-opening our Country and individuals everywhere are looking forward to moving around again.  Companies and businesses will start to re-open, families will start to re-unite and friends will be able to get together.
It's almost as if we will have to hit the reset button like when there is a technical issue in our systems like we have to do if our electronics go down such as a TV, cell phone or computer.  Obviously, this reset has been far more impactful than anything we have ever experienced as it affected lives everywhere, but the fact is that we will still need to reset and start again, fresh and with a possible new process of thinking.
Businesses will need to reset how they communicate with their customers and how they keep their staff and visitors safe and well.  Individuals will have to pay closer attention to how they interact with others especially when they have been sick. And, families, individuals, and companies will need to stay better prepared for when a crisis hits so they can withstand the test of time without cash flow.  
I envision it as pushing the reset button and starting fresh with eyes wide open to a new positive outlook for a bright future.  All with the knowledge that it will take some time for things to be refreshed completely. Confidence, trust, and habits will indeed take time to take hold but I know for sure that most people are ready and willing to give it a good try.
The need to reset anything rarely if ever happens and we are all hoping that we never have to experience something like this again in our lifetime.  How will you reset things in your own life? What are the things that impacted you the most during this time, and what are the lessons you want to take with you for the future?
The deep respect that individuals all over the world showed for each other in terms of staying home to keep people safe was astounding.  The sacrifices made by the healthcare teams were over and beyond words. The dedication that came from the staff at grocery stores, banks, post offices, restaurants that stayed open for take-out and all other essential businesses was our saving grace.  And, let's not forget to mention those dedicated truck drivers that kept virtually everything flowing in the right direction.  
Today is a new day and I am hoping that we are all ready to push that reset button together to continue to have our most balanced and beautifulife ever!
My affirmation for you this week is;
"I am in complete control of the reset button for my life and will look forward to the beautiful days ahead"