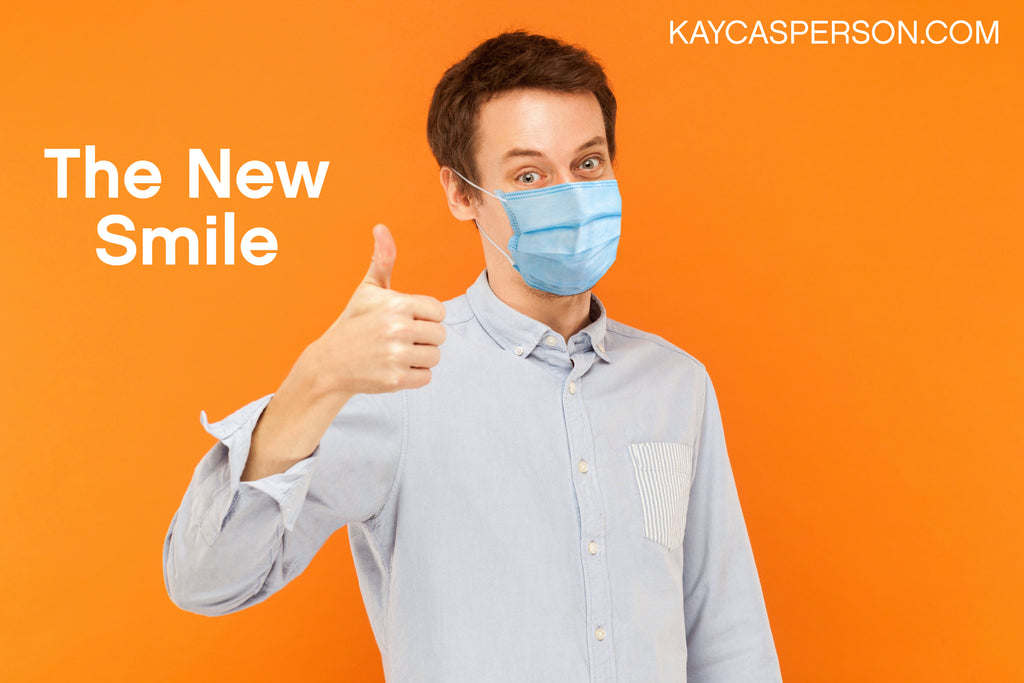 I don't know about you, but I certainly do miss seeing everyone's beautiful smiles.  Since the pandemic and everyone wearing masks indoors and unable to social distance, it has been hard to see people's expressions.  I, for one, have always smiled when I pass someone. Sometimes I will even say hello, but I feel that my smile just might brighten someone's day.
So, how do you let others know that you are smiling even when your face is covered?  Now more than ever, we need to express ourselves through our eyes.  Have you heard the term Smizing?  Instead of walking right by someone or giving a blank stare, we need to try to make our eyes sparkle and shine.  You need to continue to smile so your eyes also reflect this.  
I can tell even under a mask if someone is smiling as your eyes become more squinted.  Other ways to express yourself is to raise your eyebrows, give a little wink, and of course, the good old hello doesn't hurt either.  You might even want to try to use some gestures like a tilt of your head, a little wave, a thumbs up, or a peace sign to brighten someone's day.  
It has been a crazy year for us all.  Yesterday is behind us now, but ahead of us is still going to be a time for healing and ongoing caution and protection.  So, as long as the masks are around, let's try to do our best to help people see a hidden smile.  You never know who just might need to have their day brightened and their spirits lifted.  
William Shakespeare, who often found inspiration from the bible for his plays, once said, "eyes are the windows to the soul."  I firmly believe that is true.  In this much needed time of inspiration and positivity, I encourage you to let your eyes do the talking and let your heart be heard.
My affirmation for you this week is:
"I will express my positive vibes even beneath the mask by letting my eyes do the smiling."