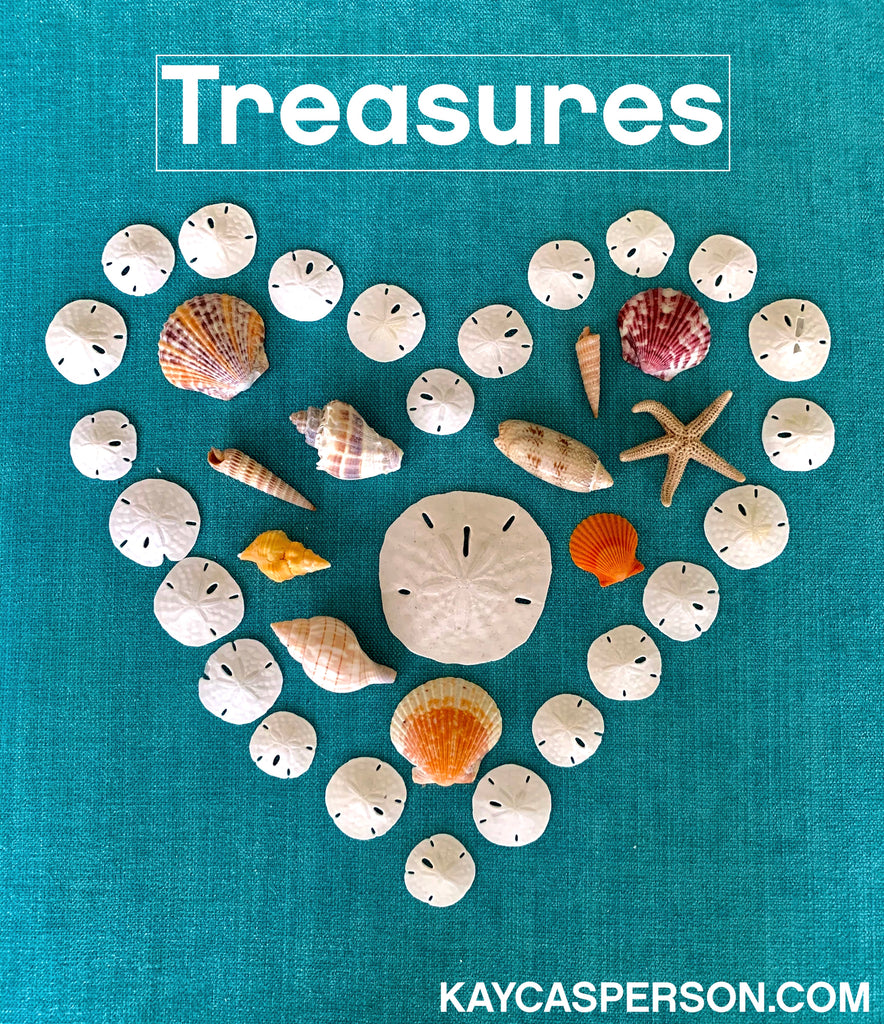 I bet that most of you have heard the phrase, "one person's trash is another person's treasure."  I am a firm believer in that very thing and rarely throw anything away that my family doesn't need or use anymore.  Instead, I find a way to repurpose it somewhere else, give it away, or donate it to a charitable organization.  
I grew up with parents who loved to look for antiques at garage sales, estate sales, and markets.  They collected so many things, and many of them, my siblings and I would agree should have never come home with them.  In fact, when my Mom passed on, and I helped to move my Dad to a new home in a Senior Living Community, I spent an entire week going through many of his treasures.  
It was not easy for him to let go of things even though he knew he needed to downsize.  So, he put them in categories, something to keep, things to give, items to donate.  It was interesting to watch, and I had to try to keep him from pulling things back out of the piles at times.  
Most of us have treasures that we search for and collect along the way.  Because I live on an island surrounded by some of the most beautiful seashells, looking for that next treasure is something I do on my daily beach walks.  Even there, I see people looking for only certain shells and leaving behind something that others think is their next treasure.
Regardless of where you live or where your travels lead you, there are treasures somewhere waiting to be found.  There are many things to collect as treasures from teacups, trains, and teddy bears to wines, dolls, and snowglobes.  Having that little something to look for along the way can make your everyday routines or travels just a little more adventurous.  
So as you continue to clean out your closets, cabinets, garage, and storage spaces, I encourage you to repurpose your items as much as possible.  Put them in a new place, give them away or donate them to a charity because there just might be someone out there looking for their next treasure in the things you no longer need.
My affirmation for you this week is;
"I will cherish the little treasures that I find on the path to my best and most beautifulife"