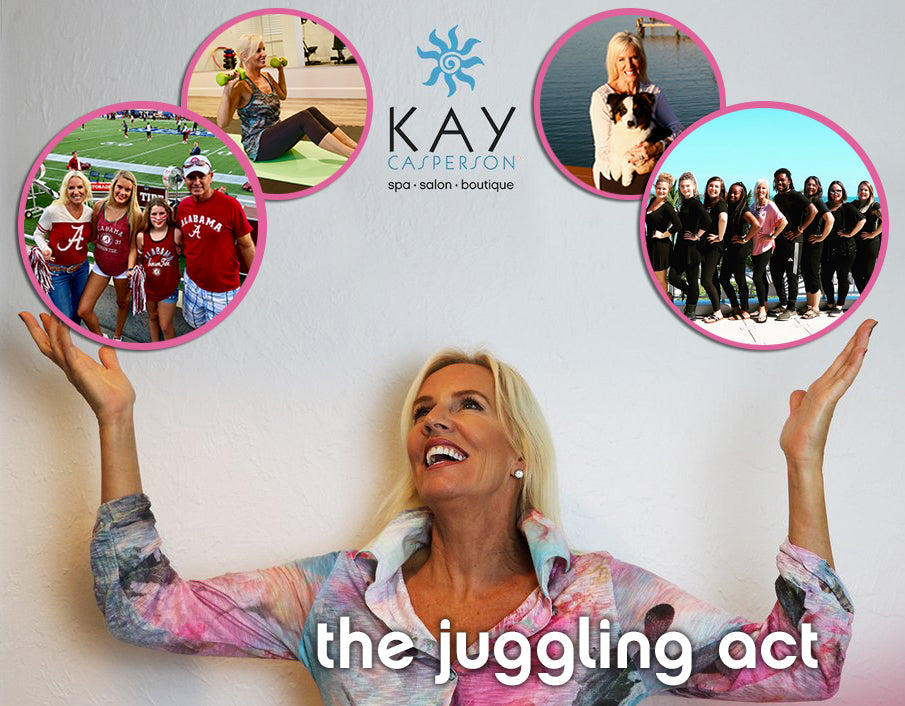 Are you finding balance in your daily routine?
How many of you feel like you are constantly juggling several balls in the air at one time on a daily basis?  Do you ever drop some and have to stop to pick them up and start over, time and time again?  Let me start with the fact that you are not alone because life is definitely a juggling act.  Taking care of kids, career, health, wellness, fitness, family, spouses, significant others and squeezing in the occasional time for yourself can be a test, to say the least.  Unfortunately, we tend to lose the last part of that juggle which is usually the time for yourself.  You might already know by now that the first and most vital part of your act should be your me time,  and if neglected, can lead to dropping many balls over and over again!  You see, making yourself a priority in the juggle of life will give you the much-needed talent and strength to keep all the balls in the air with flawless effort which, however, does not come without practice and consistency.  
I have found over the years that the more clear my vision of having a beautifulife is, the more balls get placed in my act.  It does become even more challenging, but somehow we are never given more then we can really handle and, it just may take more concentration and effort to keep them all flying together and in sync.  I know there are times when you wonder how you can possibly juggle all of this and stay sane.  This is the perfect time to step back and take a good look at what ball needs to be let go of or moved to a different position.  Being organized is crucial, as well as not being afraid to ask for help when the juggle gets too tough.  There are people you should be able to lean on every once in a while to help you through some of the juggling acts, but if you take that time to analyze the importance of each ball and where they should be placed, you will take on only what you are ready for and can handle.  
What a fantastic feeling it is when we get all those balls flying in the air seamlessly and without much effort.  This is when you know that you have accomplished the act, at least for today, and can continue your journey to having your most balanced and beautifuliLIFE!  
My favorite affirmations for the juggling act are;
"I am making myself a priority in juggling my day-to-day responsibilities"
Don't forget to focus on your own health and wellness to stay strong and happy. 
"I keep my day planned out, organized and free of stress"
Write things down and check them off your list to keep moving in the right direction.
"I am thankful for my blessing I know that I can handle all that comes my way"
Having a positive, grateful mindset will make all the difference in the world!