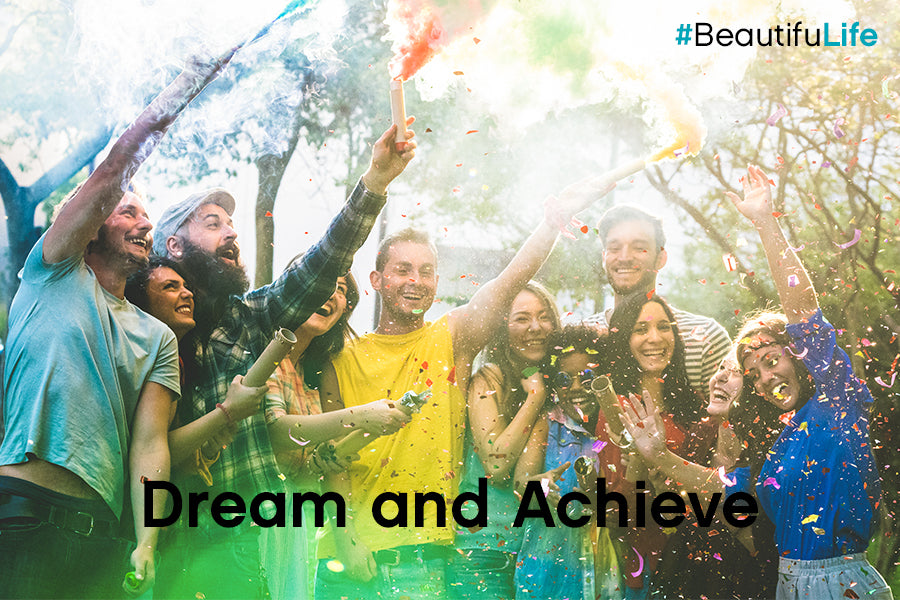 This is such an exciting time of year for so many people of all ages as Spring comes to an end and Summer begins.  Graduations are happening for all ages from preschool to kindergarten, elementary school to middle school, middle school to high school, high school to college and college to this vast big world, and making life long decisions for your future.
Wow, so much to think about and to celebrate. Parents are celebrating their children, and kids and teens are celebrating their accomplishments as well as looking forward to their next goal to be achieved.  It seems in life that as soon as the achievement is made, the next goal is waiting to be conquered.  So today, I want to encourage you to take the time to celebrate your successes, take a deep breath and a nice break before jumping right into the next goal.
Dreams are so important, and so are goals and next steps, but equally as important is taking the necessary time to recognize and celebrate the achievements along the way either big or small, they all deserve recognition.
Even as adults, we are continually achieving things in our lives from work to health, wellness, finances, education, and so much more!  There is always a goal that we are striving for, and that is extremely important as it is the fuel that keeps us all moving forward.  But, many times, we forget the extreme importance of celebrating and recognizing our achievements along the way.
How wonderful is it to see a young person graduate and the excitement surrounding the ceremony and recognition.  Then, there is usually a celebration of some kind that follows so that everyone can enjoy the moment.  It is so much fun, and it makes everyone feel great!
So, my thoughts this week have been that we should make sure to keep those dreams alive every day and when we accomplish something - celebrate it!
What are you dreaming about?  What are some of the things that you have been wanting to achieve?  And the next question is, what are some of the things that you have accomplished so far? Have you taken the time to celebrate those achievements?  Have you given yourself credit for what you have already done and recognized those achievements?
I encourage you to not only help young people to follow their dreams and celebrate their achievements, but to take the time to do the same for yourself.  You just might be the only person to give yourself a pat on the back, and that's ok because this is an essential step in the direction of enjoying your most balanced and beautifuLIFE!
My affirmation for you this week is;
"I will continue to dream and achieve while celebrating all of my accomplishments along the way."