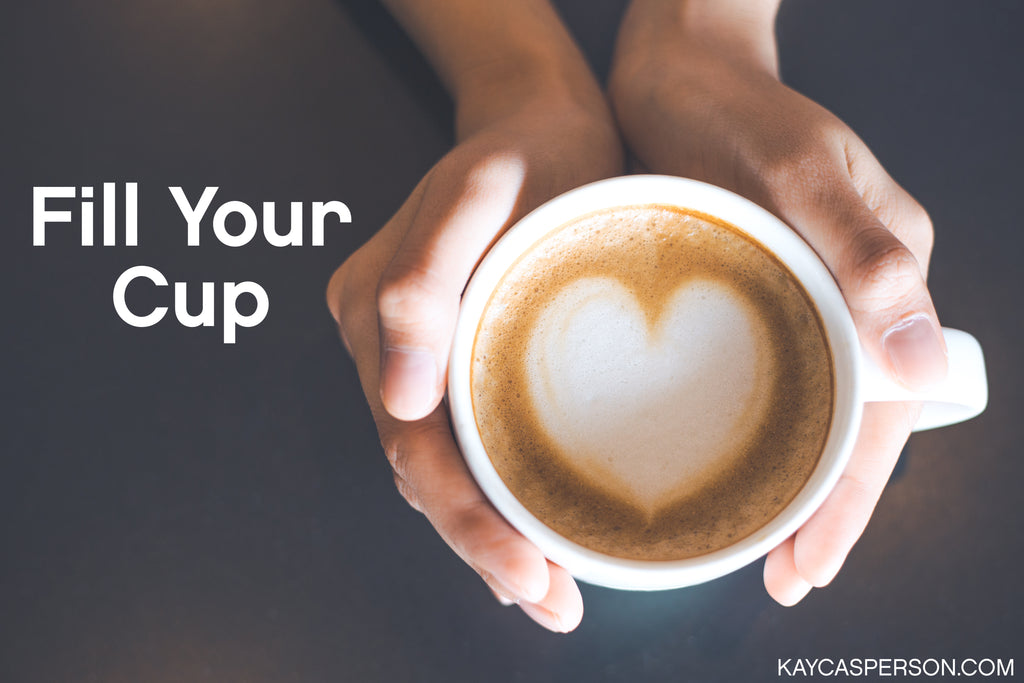 I love a great cup of coffee in the morning, and I have a specific way I want mine to be, with just the right amount of coffee, a dash of cream, and a sprinkle of cinnamon.  This past couple of weeks, I have been thinking about what having a full cup means to our everyday lives.  I started to realize that your cup is only as full as you keep it and that you can't really rely on anyone else to fill it for you.  
So, how does that relate to our lives?  It is significant because if your cup is not full, there will be nothing left to pour out to others.  In other words, if you don't continue to fill up your cup first, you will run out of inspiration and motivation.  You will also have less drive and ambition to inspire others to be all they can be. 
Many rely on others to fill their cup, including spouses, significant others, children, friends, or family members.  Others rely on their jobs, businesses, sports activities, or academics.  But, in reality, a combination of things will actually make it happen.  
So, how do you continue to keep your cup full?  Here are some suggestions;
First, know that you are worthy of a full cup every day.

Let go of limiting thoughts and bring on your dreams and desires.

Focus on being present and in the moment instead of the past or the future.

Embrace the healthiest way of living that fits your lifestyle.

Surround yourself with people you love and those that love you back.

Have gratitude for all your blessings, big and small.

Ask for help when you need it, don't try to be a superhero all the time.

And finally, pour it out for others and know it will be full again.
There are many more ways to keep your cup full every day, but the most important thing to remember is that you need to refill it frequently.  Don't wait until the cup runs dry and you have nothing left; it is better to keep your cup half full than to start over empty.  
Keep a close eye on your energy level, motivation, patience, and willingness to serve others.  If this desire is starting to disappear, it might be time for you to look into filling your own cup again.  My wish for you is that you keep it so full that it runneth over with blessings.
My affirmation for you this week is;
"I will continue to fill my cup to be the best version of me and a blessing to others."