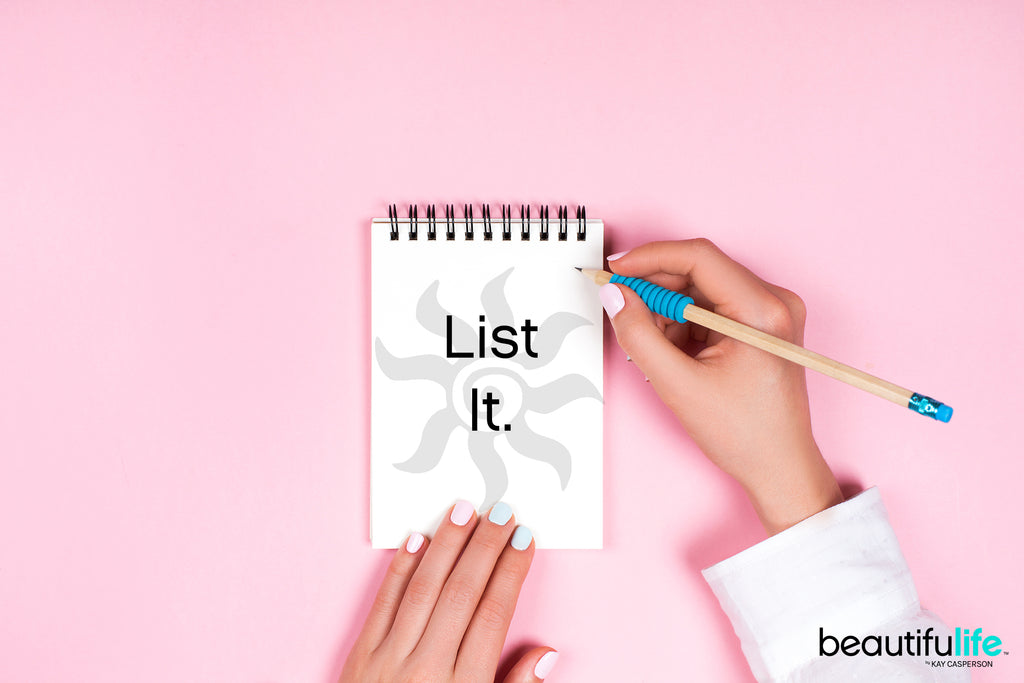 One thing that everyone close to me knows is that I am a fanatic about making lists.  I have always felt that this is the number one way to stay focused, organized and to accomplish more than most people can even think about doing in a day.  But why is making lists so important for all of us?  Below I will give you some reasons and examples as to how and why I do it everyday.
Listing things will clear the clutter.

Writing things down on paper or on a program will help to keep your thoughts focused and your mind free from stress. My suggestion is to keep a list going on your desk in your office, by your kitchen counter and by your bedside so that you can put things down as you think about them.

Lists will keep you accountable

.  As you accomplish your tasks you will check things off and feel like you are heading towards reaching your goals.  You can then transfer unfinished items to a new list each week as you work through them.

Lists can continue to keep you motivated

.  My suggestion is to have different lists for various things.  I have a grocery list going all the time and when I run out of something it immediately goes on the list.  If I forget to get a particular item it goes on the next one.  I also have a list for business things that need to be done as well as a home list of personal things that we need to accomplish for the family, kids or animals.

Making a list can help to keep your life structured

.  This is a great way for you to make sure you are meeting your responsibilities on time and with much success.  It is not always easy to remember off the top of your head when to pay certain bills, certain dates that are important or deadlines that need to be met for work or home.

A list can help you delegate certain tasks

.  This is extremely important as many of us tend to take on too many things ourselves even though there are others that could take a few things off of our own lists.  I have a separate column for things that I can have others do so that I can remind them and then take that item off of my list.  Once I give the task to someone I check it off as complete.
If you have not tried listing yet, I would highly recommend that you give it a shot to see how wonderful and effective it can be in terms of accomplishing more and moving towards having your most balanced and beautifulife.
My affirmation for you this week is;
"I am getting my life more organized everyday by making lists of goals that I want to accomplish as well as tasks that need to be done."