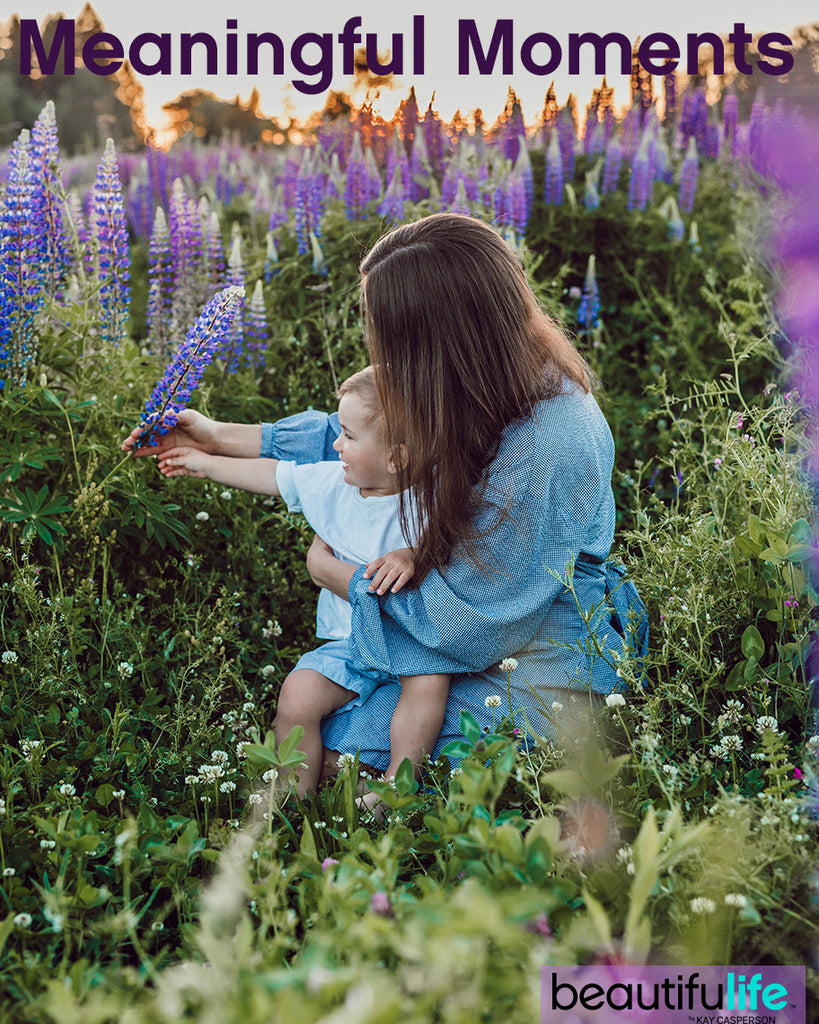 Are you making your moments meaningful and memorable? What are you spending your time on and who are you spending your time with?
It is so easy to get caught up in life and everything getting thrown our way, but we're also given many special moments, every single day, to enjoy ourselves and the company of the ones we love. What a difference it makes when you focus on finding those daily opportunities to make every moment meaningful and memorable.
Here are some affirmations to help you make the best of each and every moment in your life.
I choose to make every moment meaningful and memorable
Whether you're at work, play, home or away, make a choice to make the most of every moment. Remember – life is short and moments pass quickly. Making a conscious decision to evaluate how and with whom you spend your time will make an amazing difference in how happy and fulfilled you feel. When I'm at church, for example, I like to take notes about the message of the day and how it relates to my life. Doing this gives my worship time much more meaning, but it also inspires me for the week ahead.
I feel happy and fulfilled when I'm doing what I love
I love what I do, and when I am focused on my business, I am always learning new things, asking questions, giving advice and seeking new ways to make things better; it's a constant evolution and I find great fulfillment in constantly growing and getting better at what I love to do. Whether you're on the job or working on a favorite hobby, I encourage you to put all of your creativity, inspiration, knowledge, and education to the test in finding new ways to learn more. Don't just finish the task at hand and move on to the next – immerse yourself in being the best you can be.
I treasure the time I spend with the people who are most important to me
My children and husband know how many things I'm juggling every day, especially during the week, so when I can give them 100% of my attention and focus, it makes all of us appreciate it so much more – even if it's just a few minutes of talking and catching up before we all have to rush out the door. When we do have opportunities to spend lots of time together, I make sure I'm not distracted and I'm completely focused on them so that I can listen, connect and be totally present in those beautiful family moments. When you're with the ones you love and care about, it's so important for them to know that you're fully engaged with them; it creates more meaningful, memorable relationships, and they will respect and appreciate it all the more when you can give them your full attention and understanding as well as your time.
So make every single moment count, and if you do, you're certain to live a more meaningful, memorable and beautifulife!