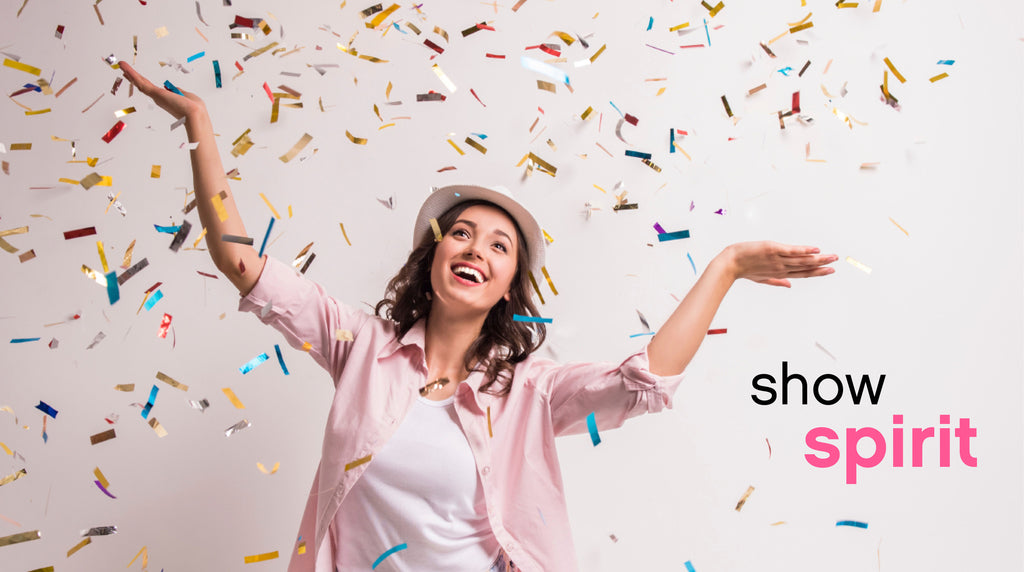 I've got spirit – how about you?
My high school cheerleading days are over, but I've never let that stop me from living my life with positivity, joy and lots of spirit – especially during this time of year. Summer is coming to a close, students are heading back to school, stores are full of sales, athletes and sports fans are getting ready for the fall season, and this year, my family and I are watching the Rio Summer Olympics.
Even though we're rooting for Team USA, we love seeing so many talented, dedicated athletes from all over the world, all in one place, and it's inspired me to share three of my favorite affirmations for putting some pep in your step and lifting your spirits!
I encourage and celebrate the success of others
It's a great feeling when we see the ones we know and love strive to achieve their goals. It doesn't matter if they win or not because they put their heart and soul into trying – be proud! Celebrate all positive growth and success – not just your own – and let it continue to inspire you to accomplish your goals and dreams.
I speak and act with compassion and grace
Whether you're interacting with family, friends, coworkers, acquaintances or strangers, and whether or not you agree on certain things or support the same teams, always keep a positive attitude and treat others with respect. Unless you're participating in a debate, conversation shouldn't be a competition. Be kind to each other.
Each day is an opportunity for me to succeed
Change is good, and every day is a new chance to transform your life for the better. Don't waste your daily fresh start by using the same old stale strategies – dare to make a change. Get a new look, find a new hobby or make a new friend – just try something different. When you're open to change, you're open to positivity and possibilities!