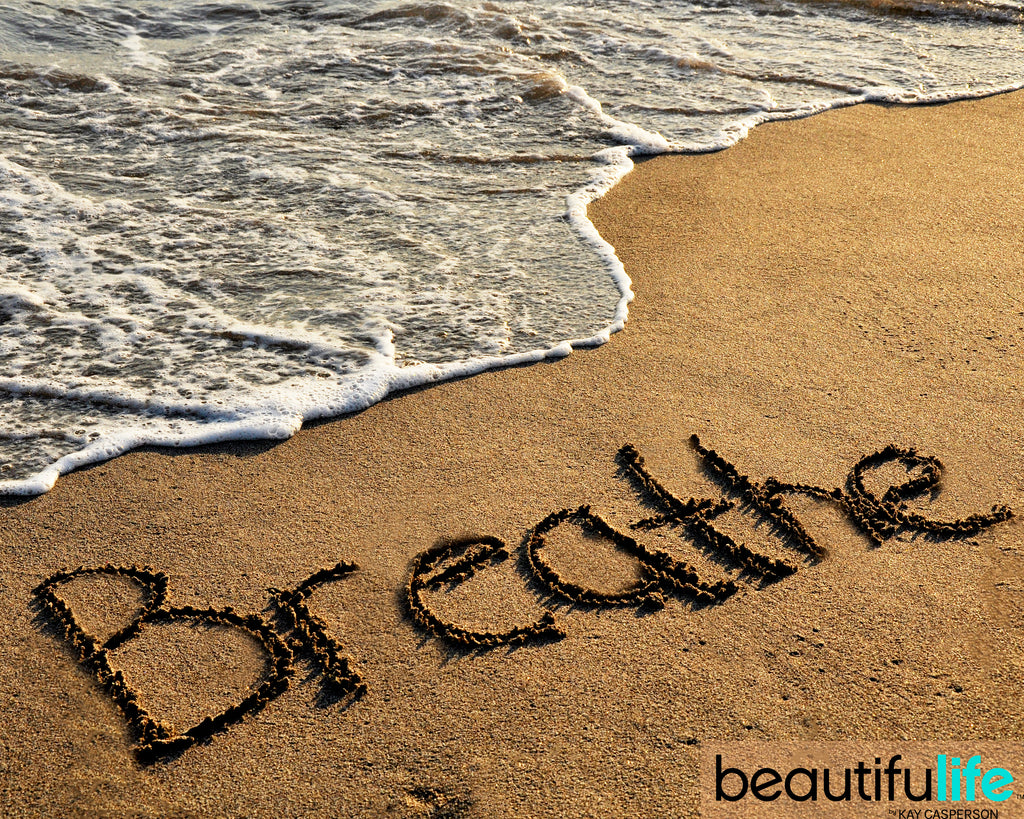 When life gets hectic and you find yourself gasping for a break, it's time to slow down, relax, reflect and just breathe.
Breathing is something we take for granted, and for thousands of years, people have used breathing exercises and breath control for meditation and prayer, to calm stress, relieve anxiety or anger, and to improve strength and endurance.
Here are some of my favorite affirmations for finding peace and perspective during those particularly stifling moments of overwhelming emotion or uncertainty – a breath of fresh air to bring your mind, body and soul back into balance!


I am exhaling my limitations and insecurities
We all experience feelings of self-doubt and fear from time to time, so when anxiety strikes, take a few slow, deep breaths and just let go – release negativity, self-limiting criticisms, guilt and regret, and hold onto the thoughts and feelings that inspire you to be the best you can be.


I am in control of my breath and body
Sometimes our mind-body connection just needs a little fine-tuning. Try to incorporate more physical exercises that require disciplined breath control into your routine, like yoga, jogging, weight training and swimming. Ask your doctor which exercises are best for you and your overall health and wellness, then take a deep breath and dive in!


Each breath is a blessing bringing me closer to clarity
Something as simple and natural as breathing can be a powerful healing or cleansing practice, especially when it comes to matters of the heart and soul. When you have a few private moments to yourself, close your eyes and try to concentrate only on your breathing. Think of the air you breathe as a calming, clarifying influence that reveals the truth and helps you discover what you truly need for a more balanced, beautiful life.