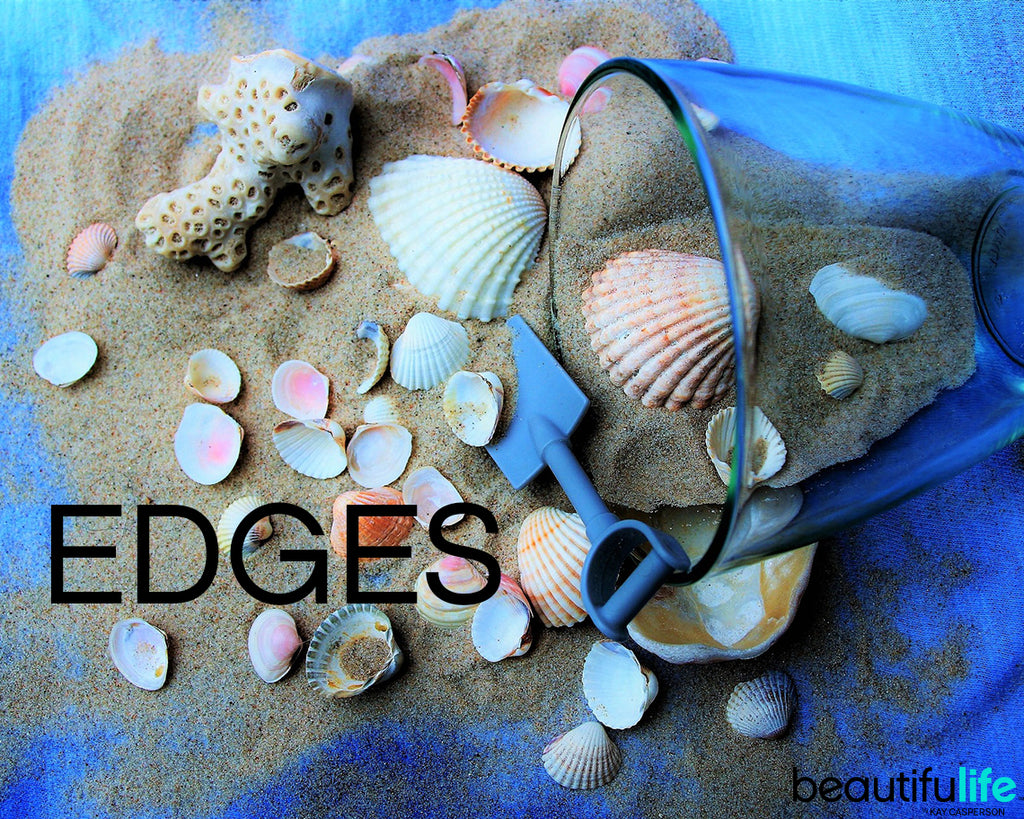 I enjoy my walks on the beach as often as I have time to fit it into my morning or evening routine. There are many times that I come home with a pocket full of shells that I have found to be interesting. Many of my favorites were found not in the midst of all the new ones just washed in, but the ones around the outside edges of the beach swept up, stepped over, forgotten and ignored.  
Since I have lived on or near the beach for many years now, I have quite the collection of these beautiful shells sitting in bowls, used for art or given away to guests and visitors.  I have often given visitors a favorite shell in a little organza bag with an affirmation attached to brighten their day and send them home with a happy memory.
Finding these shells makes me think about the fact that there are also people in our lives that are staying around the edges yet they are the most precious, beautiful, talented and interesting individuals if we would take the time to engage and interact with them.  Some of the most laid back, quiet, content and confident individuals can tend to be the most interesting and inspiring people that you would want to meet and know.
Who are the people in your life that live around the edges, not necessarily in the spotlight all the time or maybe even a bit shy, private or just not interested in putting themselves out there for the world to see?  Maybe there are distant relatives that you have not taken the time to get to know or members of your club or organization that you have never really had a conversation with. How about at your church or even your place of work?  It might be nice to find out something new about someone that you have seen so many times yet know so little about.
I believe that exploring more around the edges in life will bring you many new surprises that you might not have found if you had stayed only on the path that everyone takes.  I promise that you will be even more inspired and will open up your heart and mind to living your most balanced and beautifulife.
My affirmation for you this week is;
"I am taking the time to explore around the edges of my life and will open my heart and mind to embrace the things that might have been missed along the way."