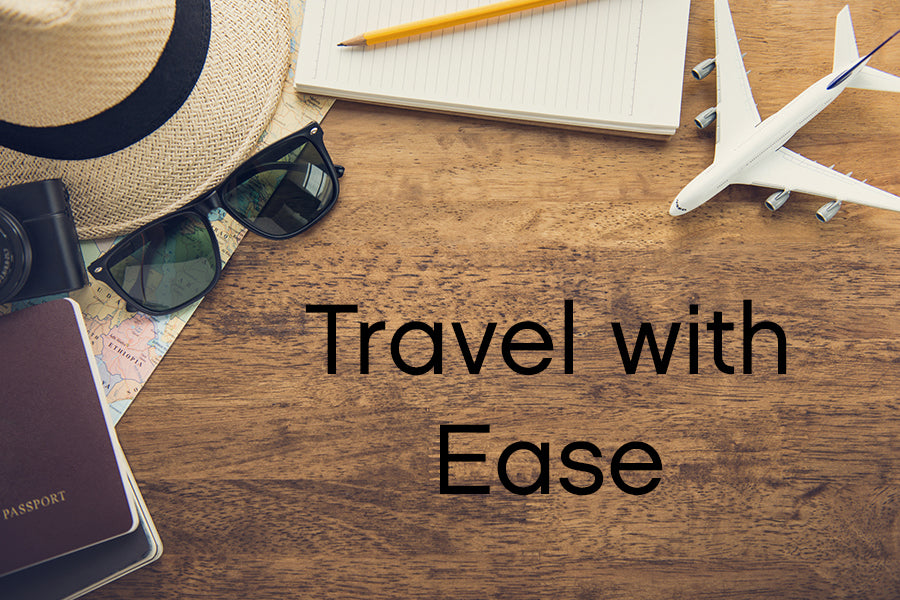 What kind of a traveler are you?  Are you calm, cool and collected on the go or do you stress out when it comes to what and how to pack?  When you travel by air, do you show up ready to roll with excitement or are you stressing every minute that you might miss your plane?
I have traveled to much of the US and many places around the World and have been with a variety of travel companions from remarkably calm and organized to unorganized chaos and filled with stress.  What I have learned along the way is that you have to plan ahead, stay organized, remain calm and stay positive so that you enjoy every moment of it, regardless of whether you are at the airport, on the plan or just heading out for new adventures.   
Being a good traveler does take time, experience and patience of course, but I also believe that a few useful tips will save even some of the newer travelers unnecessary stress,  panic, and extra baggage. Here are a few of my suggestions;
1. Luggage - Whenever possible take only the biggest carryon that the airlines will allow so you don't have to check a bag and wait in long lines. There are so many great luggage companies that now make a carryon efficiently with extra storage space and even built-in chargers for your electronics.  Always carry an extra smaller bag to keep with you on the plane for your personal items, toiletries, reading glasses and materials as well as snacks.
2. Clothes - Keep it simple by staying with the same color scheme so you can mix and match outfits, utilize the same shoes and save on space.  This also allows you to leave room for that special purchase or two you might find along the way.
3. Packing - Do you roll or do you fold?  I suggest a bit of both. Roll the thinner items that could wrinkle, like t-shirts, blouses, and shorts, but fold the bulkier things like pants, sweaters, and jackets and lay them flat. Pack heaviest items such as shoes, pants, and sweatshirts at the bottom and finally tuck your undergarments into the remaining small spaces to fill the voids.
4. Travel sizes - You don't have to repackage your favorite items if you find a Company like ours that manufactures everything in 3.4 ounces or less to make it easy for the traveler. We also make a peek-a-boo cosmetics and skincare bag for easy viewing of your items during check-in by airport security.
5. Necessities - Don't forget a warm wrap that you can use as a blanket. Other items that come in handy are a neck pillow, eye mask, readers, chargers, sanitizer, earphones, documents sunglasses, first aid, medicine, and lip balm.
Remember, travel should be fun and exciting so most importantly, stay calm, cool and collected, don't forget to breathe and say positive affirmations to ensure the proper mindset.  
My affirmations for you this week is;
"I will take extra time to prepare for my travels to ensure that my journeys are more balanced, beautiful and stress-free."