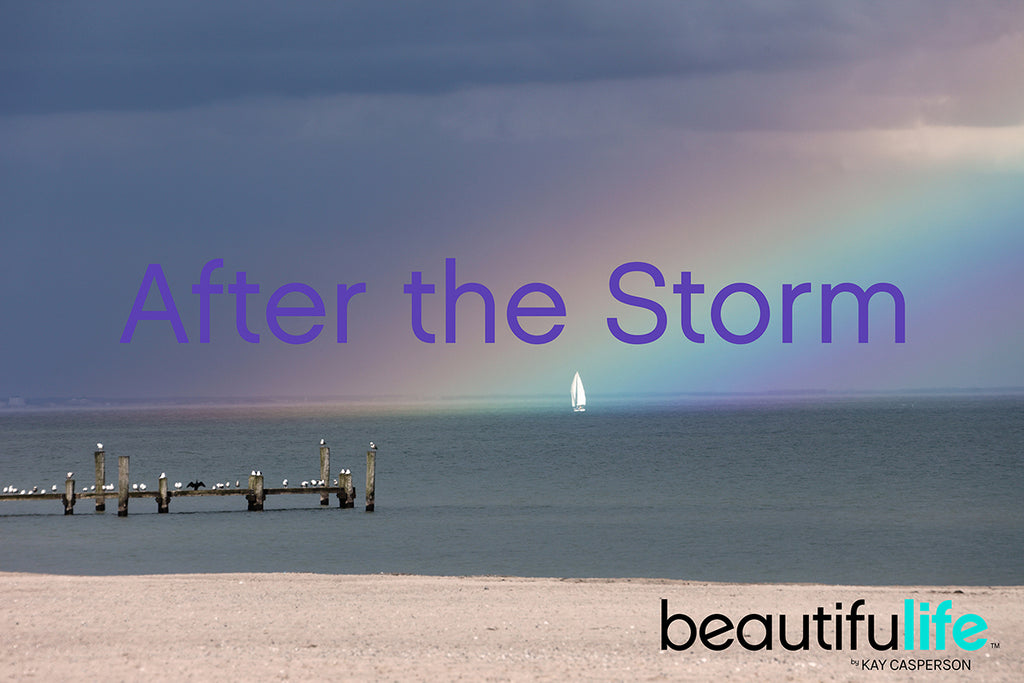 Are you really prepared for the storms that will inevitably come into your life?  What can you do to make sure that when a storm comes, you will be able to stand strong and continue pressing on to your ultimate beautifulife?   
Storms come in many forms and can affect all the various aspects of our lives including our emotions (thoughts and feelings), physical (our bodies), spirituality (our deeply held beliefs), environmental (our surroundings) and social (our relationships).  What we do to prepare for the storm is what will ultimately determine the aftermath.
I have come up with my own list of things that will help you better prepare for the storms that will come your way throughout life and am certain that if you have any of these things in place, your outcome will be brighter and your future will continue to flourish.
Emotional

- Keep focused on a positive outcome and continue to tell yourself that no matter what happens, there will be a new day full of sunshine and opportunity awaiting.

Physical

- Stay active and keep your body strong with physical activity, plenty of rest and the right nutrients so that you can push through any amount of stress.

Spiritual

- Have faith, knowing that for every valley we endure there is soon to be a peak waiting to be discovered.

Environmental

- Make sure that your surroundings are organized, well kept and in good working order to withstand the unpredicted effects of any storm.

Social

- Stay in touch with family, friends and loved ones so they know you care and then keep that support system in place for when the craziness comes knocking on your door.
Although there are many ways to get prepared for the storms in life, it is best to keep a few simple tips at the top of your list. Take a closer look at your own life to see if the proper preparations are in place.  A good way to find out is to see how you did the last time a storm hit your life.  What was it like after the storm?  Were you healthy, happy and confident?  Did you have faith that this too will pass?  Did you reach out to others for support?  More storms will indeed come but preparing all aspects of your life will give you the confidence you need to endure - after the storm.
My affirmation for you this week is;
"I am prepared for the storms that will come into my life and know that my strength, peace and love will allow beauty to prevail"